"I'll be quite happy to go without Kroos' 15,000 passes"
The former Germany player analysed Germany's exit from the World Cup on Wednesday, largely blaming the Real Madrid midfielder for their defeat to South Korea.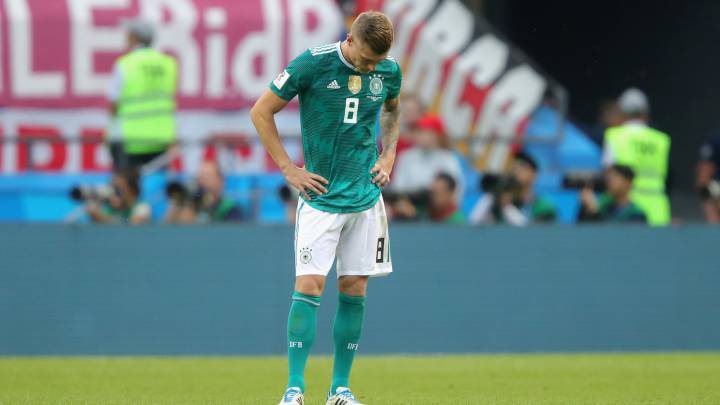 Former Germany international Paul Breitner analysed Germany's shock group-stage exit from the World Cup, and told Besoccer that Real Madrid midfielder Toni Kroos was to blame for the misfortunes of Joachim Löw's side against South Korea:
8


15,000 passes
"I'll be more than happy to go without his 15,000 passes. Many players in the Bundesliga can do that. Not once did he try to open up the space in central midfield or try to open up the opposition defence with a simple run or dribble. I wouldn't mind going without 99% of the precision of his passing," he said.
No plan
"They didn't have a plan. The defence with practically non-existent in all three games and in midfield they were only able to come up with pretty passes. This is a catastrophe for German football," he added.
He also went on to tak about Löw's future with the national side: "Löw is the one who has to say: my contract is until 2022 and I'm capable of driving this team forward again. It's a decision he should take, not the German Football Federation".
Mundial
*Update 28 de junio de 2018