Real Madrid round-up: Lunin, Maguire, James, Benzema,
Another day, another bite-sized look at what's happening at the Santiago Bernabéu and everything linked to Los Blancos...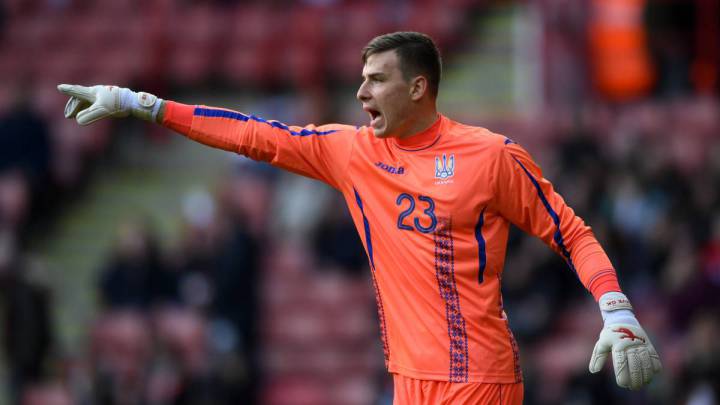 It's Saturday 21 July and here's our round-up of all things Real Madrid...
Santiago Bernabéu Trophy before Super Cup
Although a firm date has not been provided yet, nor has the opposition, the Trofeo Santiago Bernabéu will be played ahead of the European Super Cup against Atlético Madrid (August 15 in Tallinn). This will be the XXXIX edition (39th for those less familiar with Roman numerals!) of the match that started way back in 1979 as a celebration of the former president whose name now graces the stadium. The most likely date to fit in with the schedule will be either 11 or 12 August.
AC Milan are seen as a potential opponent on the day, given that it is the 60th anniversary of Los Blancos' 3rd European Cup and the Italians were the opponent back then. The last two years have seen the rivals repeated for Madrid's first and second trophies, namely Stade Reims and Fiorentino.
Lunin: a fourth Bernabéu presentation
Andriy Lunin, the young Ukranian goalkeeper that was signed by Real Madrid this summer, will be unveiled for the fans and media on Monday 23 July. The man expected to be third choice for Lopetegui follows similar Bernabéu presentations for Odriozola and Vinicius, as well as the new coach himself.
Semi good enough Maguire
If reports are to believed, it would seem that those responsible for transfers at Real Madrid were keeping a close eye on World Cup semi-finalists England and Belgium. Along with the Courtois and Hazard stories, reports have emerged that the European champions are interested in two English players: Harry Maguire and Keiren Trippier. Both defenders shone in their respective roles and Madrid will face competition from the likes of Manchester United if they are to pry them away from their current Premier League clubs.
The futures of James and Benzema
Two big names over recents years in Madrid have been those of James Rodriguez and Karim Benzema. The Colombian was put out on loan to Bayern Munich for two years but halfway through this there has been talk of him returning to the new squad being cultivated by Lopetegui. According to the Bundesliga giants' director Karl-Heinz Rummenigge, though, this will not be happening.
The French striker on the other hand has been hotly tipped to be moving out, AC Milan a keen party, but an image posted by his manager may be a sign that he still has a part to play in the Cristiano-less era.