REAL MADRID
Real Madrid moving in the right direction says Lopetegui
The Real Madrid manager spoke on the US tour and says he is happy they showed good character against Manchester United and is happy with Celades' addition.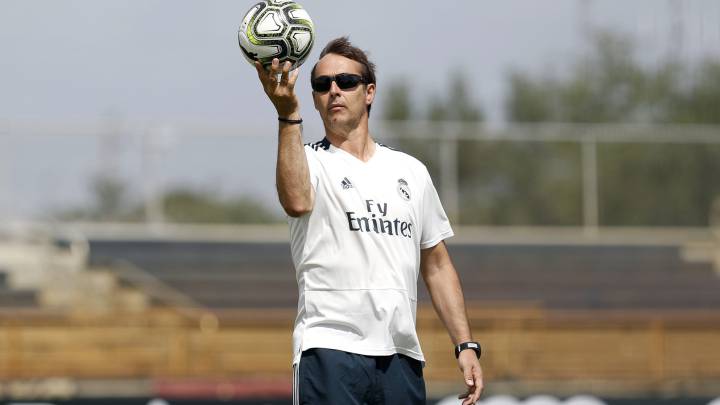 Julen Lopetegui is about to head into his first season as the manager of Real Madrid. They face Juventus in the second game of their preseason tour next and Lopetegui says they are "taking forward steps in their preparation."
"It's been positive. We're working very hard as is normal at this time of year, with real intensity and the resulting fatigue. We're hitting our goals both physically and tactically, assimilating new concepts and reinforcing elements of our collective game and tactical aspects which we are addressing every day," he tells Real Madrid's official website.
Against Manchester United, Lopetegui rolled out a young team with some new faces including Vinicius, the 18-year-old Brazilian who just joined the club this summer. He was happy with the performance against Mourinho's men. "We were pleased the team showed good character despite the different preparation levels. They'd played five games and it was our first. Particularly in the second half, the team showed quality and real personality. We played a good match in general terms and attempted to translate all we've been working on to the pitch," he said.
After the addition of Albert Celadés, Lopetegui spoke about his new right-hand man, who joined Casemiro and Marcelo at training in Valdebebas on Saturday and will be waiting for the team when they land in Madrid on August 8th. "He's a great addition," says Lopetegui. "We're all obviously very pleased. He'll really be able to help us in all our preparatory work, and everything we're doing both on and off the pitch. We're delighted to have him as part of our coaching staff."