TRANSFERS
Chelsea pay Kepa buy-out fee as Courtois Real Madrid move nears
Chelsea have triggered the Athletic man's release clause, leaving him set to join the Blues and paving the way for Thibaut Courtois to go to Real.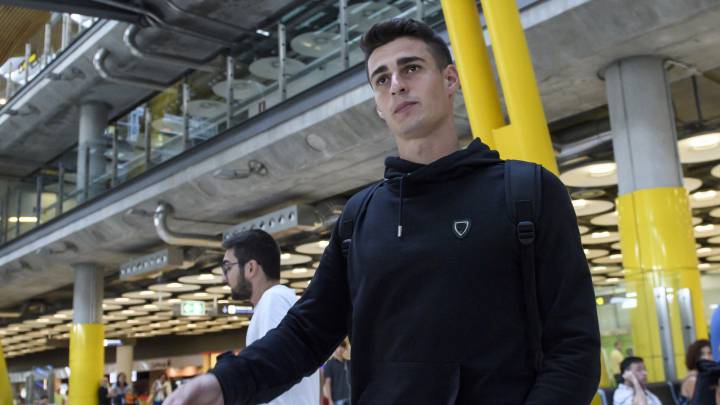 Chelsea have triggered Athletic Bilbao goalkeeper Kepa Arrizabalaga's release clause after paying his 80-million-euro buy-out fee this morning.
Kepa is now set to fly to London this afternoon to complete his summer move to the Premier League club, in a deal that paves the way for Blues keeper Thibaut Courtois to join Real Madrid.
Courtois to Real Madrid now expected to go through
Courtois' expected switch to Real had been held up by Chelsea's insistence on bringing in a high-calibre replacement before letting the Belgian leave.
The ex-Atlético Madrid man, who has missed the last two days of training with Chelsea despite having been due to report back for pre-season on Monday, has remained in Belgium as he awaited further developments.
Kepa's imminent arrival now means his transfer to Real could be tied up within the next few days, with the Spanish club expected to pay around 35 million euros.
Kepa becomes most expensive goalkeeper ever
Chelsea's signing of Kepa, who had himself been close to joining Real in January, will see the 23-year-old become the most expensive goalkeeper in history.
The Spain international's transfer fee outstrips the 72.5 million euros forked out by Liverpool to sign Brazil's Alisson Becker from Roma in July.
Athletic confirm payment of Kepa's buy-out
In a statement confirming that the custodian's release clause has been activated, Athletic said: "On Wednesday August 8th 2018, at 12:02 p.m., the Professional Football League has certified to our entity that the player Kepa Arrizabalaga has fulfilled the requirements for the valid unilateral termination of the employment contract that linked him to Athletic Club.
"The aforementioned certification states that the player has expressed his willingness to unilaterally close and terminate the relationship between them since the 2004/05 season and that the amount of compensation established in the contract has been deposited.
"Athletic thanks the player for his contribution during his time in our Club."
1