EUROPEAN SUPER CUP
Heroes and villains of the European Super Cup
Diego Costa was one of Atlético's heroes as he changed the game for his side with 51 seconds on the clock and Varane one of the villains.
Atlético Madrid's heroes
Simeone
The Argentine recovered from his four previous heartbreaking encounters against Real Madrid and changed the script. Atlético had never won a European encounter against Real Madrid. He was hidden away in a private box on his own as he served a suspension from a previous misdemeanour. His side showed less fatigure than the opponents on Wednesday night and fought like Simeone has often incited them to. Another victory for the physical work done by Profe Ortega too.
The striker revolutionised the game in the first minute with the earliest strike in a European Super Cup final ever. His header baffled Varane and Ramos and was a constant headache for the defenders. The second goal, as time was running out, was one from a predator in the area.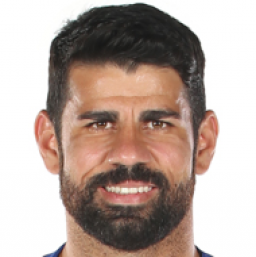 Thomas Lemar
The French winger, the most expensive signing in the history of the club, convinced thoroughly on his debut. He was good in the first half but when he move centrally, he improved again as he dictated things in attack. The work done by Costa to keep Varane and Ramos tied down meant Lemar was free to work his magic in front of Real Madrid's defense.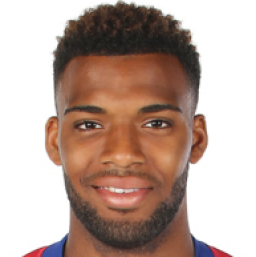 Keylor Navas
At a time when his position in the starting eleven is as fragile as it has ever been, Navas was not up to scratch. The club has finally bought his replacement after years of speculation and it might have rattled the Costa Rican. Courtois did not get added to the team list on Wednesday and Navas was the undisputed starter but Navas didn't take advantage. Atlético scored four goals with five shots on target. Beaten at his near post for the first, he should have done more for the second but was helpless for the last two. The initial stat will be what is remembered though.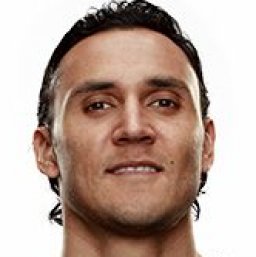 Unrecognisable. Despite his lack of a preseason, and unlike Modric, Lopetegui opted to give him a starting role. He was out of sync at the back and was caught out badly for Costa's goal, which put him in bad stead for the remainder of the game.
It was the Brazilian's mistake that led to Atlético's equaliser with 12 minutes to go. He preferred to attempt a silly clearance as opposed to letting the ball go out for a throw to his side. His contribution to Real Madrid's attack is not in doubt but his defensive performances have been strewn with errors. Theo left for Real Sociedad and he has no competition at left-back.