"Maradona has no cartilage left in his knees; he's in a lot of pain"
Maradona's surgeon and traumatologist Germán Ochoa revealed that the Argentine legend has paid a heavy price for his football career: "He needs implants in both knees".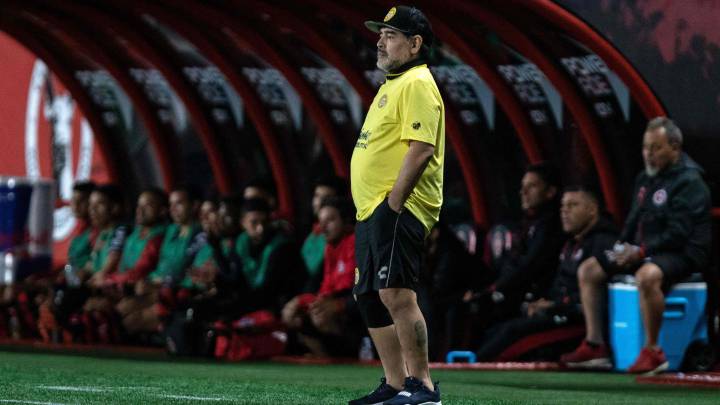 Diego Armando Maradona has serious problems in both knees, according to his traumatologist and surgeon Germán Ochoa. In an interview with Toda Pasión, Ochoa revealed that the Argentine football legend has been suffering Osteoarthritis since 2004, a condition which has now become chronic which means he requires surgery - the sooner, the better.
Maradona's suffering severe cartilage degeneration
Maradona appeared in worrying images earlier this week when he was shown leaving the training ground of his current team Dorados de Sinaloa. The images show him struggling to walk and clearly in some pain as he made his way from the training complex. Ochoa explains why: "Maradona is suffering chronic osteoarthritis in both knees - he has no cartilage left in either knee so the bones are rubbing against either other - the femur with the tibia and fibula. It's a serious problem which causes a lot of pain, inflammation and difficulty walking".
Maradona urgently requires surgery on both knees
The solution to Maradona's knee problems is a trip to the operating table: "Maradona knows that the answer is surgery - an operation to insert synthetic implants in both knees. In the short or medium term, a decision will need to be made to replace the joint; the problem is that Diego is a relatively young patient for such a procedure, but as far as his knees are concerned it's the only solution. There has been a progressive and complete degeneration of both cartilages and if it is not treated, it will get worse because the disease is advancing and the condition will only get worse, it can't be stopped or reversed. That's why he needs prosthesis implants", Germán Ochoa explained.
Will Maradona be able to walk again?
"There is no risk that Diego won't be able to walk again, it won't come to that. Technology has advanced so far that these days, it can be treated but the most prudent and intelligent remedy is to operate on both knees. Diego knows that he has to avoid any impact - running, jumping or other brusque movements that could cause more damage to his knees. He needs to look after both of his knees and build back muscle tone".
Maradona not sure about surgery
The main inconvenience for Maradona is that, by undergoing surgery, he would be inactive for several months while he recovers from the operations - and as far as he is concerned, that's not ideal considering his itinerary at this moment.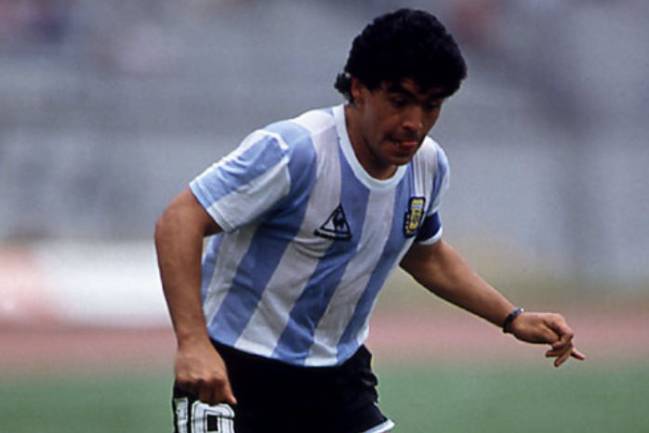 Possibility of administering palliative care
"One possible treatment would be applying a genicular nerve block - injections which block the nerve from sending pain signals to the brain which would take away discomfort. But it's not a definitive solution, it only relieves pain temporarily".
"I'll work until my knees give in" - Maradona

That is what Maradona declared just a few weeks ago. He knows that the problem he has is serious, and he now knows what solution is available, but he's not mentally prepared for an operation at such short notice. He wants to keep working for as long as his knees allow him. The bottom line is that time is running against him...