INTERNATIONAL
Chips are down for Chilean side O'Higgins after McDonalds sponsorship goes awry
Chilean top flight side Club Deportivo O'Higgins may be subject to investigation by the Chilean football federation (ANFP) following their fast food inspired shirt numbers. ​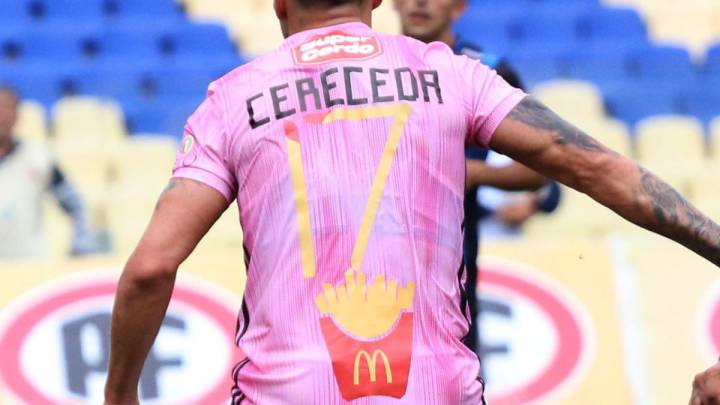 The Chilean Primera division kicked off this weekend with Rancagua based side O´Higgins travelling to face Huachipato on the opening day of the competition.
The 2-1 home win at the Estadio Ester Roa Rebolledo de Concepción was however not the major talking point from the game with the action being overshadowed by the shirt numbers being sported by the visitors following a sponsorship deal with fast food giants McDonalds.
Chilean side O'Higgins take shirt numbering to a new low (or high if fast-food is your thing) with their sponsorship deal with McD's seeing player numbers in the form of chips!

(pix via @EleteTSC) pic.twitter.com/oKfsuM7b32

— Paul Reidy (@paulreidy67) 17 February 2019
O'Higgins wore their new pink away shirts with each player's shirt number represented by potato chips (french fries) with a dollop of ketchup accentuating each number.
The creative touch from the Chilean side may have generated much interest in local social media with Chilean Twitter full of memes and comments on the fast-food inspired shirt numbers but the club now face a fine from the local FA (Asociación Nacional de Fútbol Profesional de Chile) claiming that the shirt numbers were illegible from a distance and on television.