Neymar doesn't rule out Real Madrid: "Anybody would want to play there"
The Brazilian star who says he is "happy at PSG" refused to rule out a possible move to the Spanish capital.
PSG and Brazil star striker Neymar said he was "happy" in Paris, but didn't rule out a future move to Real Madrid, in an interview broadcast this Sunday on "Esporte Espetacular".
Neymar discusses Real Madrid
"Real Madrid is one of the biggest clubs in the world and any player would want to play there. I'm happy in Paris, I'm really good, but nobody knows the future. But I'm not saying I will play for Real Madrid. Barcelona was my childhood dream and I made that a reality", said the number 10.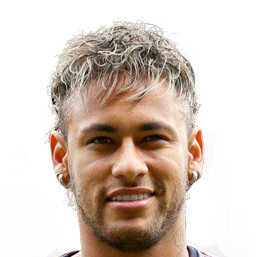 The interview was transmitted in full this Sunday, after various teaser announcements from it, including the revelation that the striker had not only suffered a bone fracture in his right foot in 2019, but had also torn an ankle ligament.
Neymar, who is currently recovering from a new injury to the bone he broke last year, admitted that it was proving to be "tougher" than last time, admitting he had spent three days at home in a bad state, only able to cry.

Neymar on the Ballon d'Or
Asked about his possibilities of winning the Ballon d'Or, Neymar said that he didn't lose any sleep over the prize, and that if he never wins it it won't be the end of the world. "It won't erase the things I've done in my career. It's not something I lose any sleep over", he said.
Neymar also cried when speaking about his father and became emotional when remembering his relationship with Lionel Messi at Barcelona, and the support the Argentinean star gave him, saying when he most needed support it was Messi who came to give it to him.