PSG send Real Madrid message on Mbappé and Neymar
The Parisien giants have launched their season ticket campaign for next season, and there are some familiar faces included.
Paris Saint-Germain presented their poster for their season ticket campaign for next season. In it they send a clear and direct message - some would try to argue - to Real Madrid, and any other suitors of their big playing stars. Images of Neymar and Mbappé were included suggesting they will both remain in the PSG squad after the summer.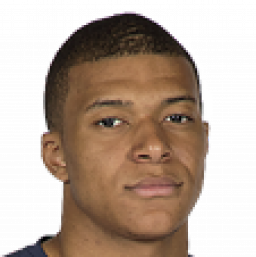 Neymar and Mbappé statement
Kylian Mbappé has been a major target for Los Blancos ever since his breakthrough with Monaco in 2017. They were close to signing him then, losing out to the big spending Parisien club, but now that Zinedine Zidane is back in charge, and the fact that Florentino Pérez is looking to make his own statement just as Nasser Al-Khelaifi, president of PSG, made his, he's back on the agenda. With suggestions the French coach has convinved the young star to make the move to the Spanish capital, a poster campaign, much like those for new kit releases, will do little to disuade the transfer attempts. He won't come cheap though.
Al-Khelaifi has maintained his own stance that both Mbappé and Neymar - the Brazilian never far from a link to either Madrid or Barcelona - are not for sale at any price. The ambitious president, now controversially part of the UEFA executive committee, has gone so far as to say he is 2,000% sure they will be playing in front of their adoring Parc des Princes crowd next season. His objective of lifting the Champions League was dealt yet another blow this year after the collapse against Manchester United, so losing those players who were brought in to realise it would seem to go against everything he is building.
So, whether it was an attempt at sending a message or not (and let's be clear that it would be strange for their star players not to be in any campaign) don't expect any drop in transfer talk regarding them any time soon.