Messi, Hazard and the rest... Europe's only 'double doubles'
There are currently six players around Europe's major leagues who have managed to register double figures for both goals scored and assists.
A goal is the sacred element of every game of football. Score more than your opponent and your team takes the three points, or progresses in the cup. This tends to mean that those players who are most capable of finding the net on a regular basis are paid the biggest bucks. What is just/almost as valuable to the team, however, is the player who can consistently create the scoring opportunity for their teammate, the assist maker. The one who sees the gap in the defence that others can't and is also able to find it with a deft touch of his boot. And then there are players who can do both...
Messi the king of goals and assists
The calmness and accuracy to both find the back of the net or roll a pass into the path of a supporting player may seem like they go hand in hand. But often this is not the case. Often playes are defined as either deadly in the area or a creative genius in the final third, meaning so few reach double figures in both statistics. We have a look at those players those players that are proving masters at both arts.
Leo Messi (Barcelona, LaLiga)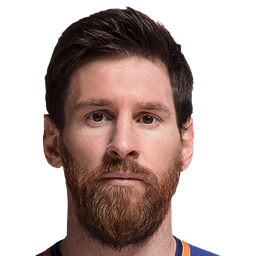 There's not much more to discover about the diminutive Argentine that has been wowing crowds at the Camp Nou and around the world for over a decade. Consistency this season is no surprise, even his teammates appear bored of his genius year-on-year, and he leads the top scorers chart in Spain with 33 goals, well above Karim Benzema's 21 for Real Madrid in second place. He also has the most assists with 13 so far, as Barça edge closer to yet another title with their already legendary number 10 in their ranks.
Pablo Sarabia (Sevilla, LaLiga)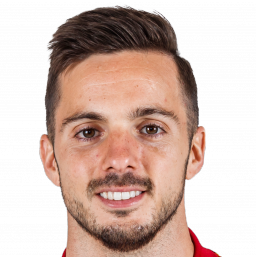 One of the shining stars of a Sevilla side that has burned hot and cold at times this season. The 26-year old from Madrid is a catalyst of that form, and when he is on fire, the team responds around him. When he's missing, it's notable. The best example of this was his recent absence at the Coliseum Alfonso Pérez, as they were turned over 3-0. With 11 goals and as many assists, second in the latter behind the aforementioned Messi, Sarabia and his teammates still have their eyes on a Champions League spot.
Eden Hazard (Chelsea, Premier League)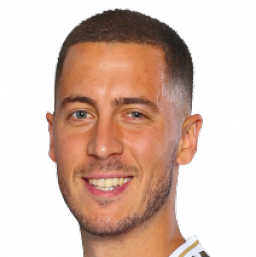 One of the main attractions of the Premier League and a player that is seen as an integral part of Zinedine Zidane's rebuild at Real Madrid next season. The magician that is usually found coming in off the left wing for Chelsea has been winning games sometimes single-handedly, despite not being classed as a natural goal-getter. With 16 goals, just three behind the top scorers in the league, and a further 12 assists to his name, the Bernabéu fans are getting excited at the prospect of seeing him up close and personal.
Dries Mertens (Napoli, Serie A)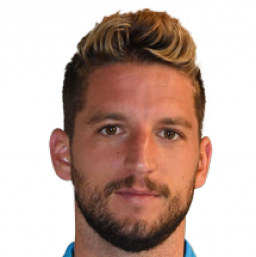 In recent years the striker has emerged as one of the pillars of the Napoli attack. His speed and directness puts him a good position to provide goals for his teammates or to finish off the move himself. He has already scored 12 goals in Serie A (his most recent against Atalanta) and has offered up 10 assists. The top scorers are some distance from his tally but no one has provided more in Serie A.
Jadon Sancho (Borussia Dortmund, Bundesliga)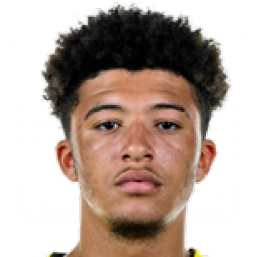 In 2017 Sancho left the ranks of Manchester City in search of playing time to help with his development in the game. Based on what we've witnessed this season in the Bundesliga, it was certainly an excellent decision, one that has put him on the radars of many of the continent's elite clubs. As Dortmund's battle at the top with Bayern Munich looks set to go to the wire, the youngster has chipped in with 11 goals and 13 assists, the latter topping the rankings.
Nicolás Pépé (Lille, Ligue 1)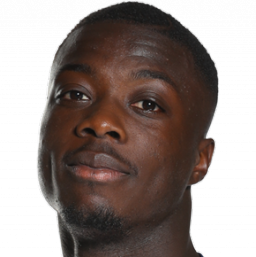 Signed by Lille from Angers for 10 million euros, Pépé is now valued at 40 million after a season to remember. His numbers alone haven't been enough to get his side close enouugh to challenge Ligue 1 giants for the title, but with 19 goals, only Kylian Mbappé is ahead of him on 30. He sits second too on assists with 11, just one behind Savanier of Nîmes. Eyes are on the 23-year old.
Double doublers of Europe's big five leagues
| | | | | |
| --- | --- | --- | --- | --- |
| | Goals | Assists | Minutes | Mins per goal or assist |
| Messi | 33 | 13 | 2456 | 53.39 |
| Sarabia | 11 | 11 | 2370 | 107.73 |
| Hazard | 16 | 12 | 2635 | 94.11 |
| Mertens | 11 | 10 | 1889 | 89.95 |
| Sancho | 11 | 13 | 2168 | 90.33 |
| Pépé | 19 | 11 | 2955 | 98.50 |
*Includes top flight leagues of England, Spain, Italy, Germany and France
As the leagues around Europe come to a close, we will be keeping tabs on whether other players can join these six 'double-doublers', players that bring the best of both worlds in the attacking side of the game.