NATIONS LEAGUE | PORTUGAL 1-0 NETHERLANDS
Cristiano "astounded" as Bernardo Silva wins Player of the Tournament
Bernardo Silva was named the MVP of the Nations League but despite being next to him, Cristiano didn't congratulate him when the announcement was made.
Portugal lifted the first edition of the Nations League on Sunday after beating the Netherlands 1-0. Gonçalo Guedes scored the only goal of the game after being set up by Bernardo Silva. Cristiano Ronaldo was also in great form during the final at Estádio do Dragão and maybe felt that he was going to be named the best player of the tournament after the celebrations were over.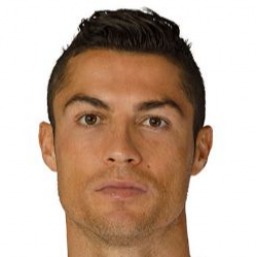 Plaudits for Dias and Silva
But in the end it was Rubén Dias who was voted Man of the Match and Bernardo Silva was elected the best player of the tournament. Cristiano and Bernardo Silva were stood together when the announcement was made over the stadium PA and the Juventus star's expression changed in an instant from one of expectation to dismay. At first, the No.7 shook his head as if to suggest the wrong decision had been made, following by a cheeky grin. Whether he was joking or genuinely aggrieved it's hard to say, but Cristiano stood stoney-faced as the rest of his Portugal team mates congratulated Silva.