Juventus forget Marcelo and fix their gaze upon Theo Hernández
Zidane is not counting on Theo Hernández but he remains a young and talented full-back as Juventus enter the race for his signature with Napoli enquiring too.
Theo Hernández is on Juventus' radar with Maurizio Sarri at the helm. The left-back has returned to Real Madrid after ending his loan deal with Real Sociedad to find there is no place for him in Zinedine Zidane's squad.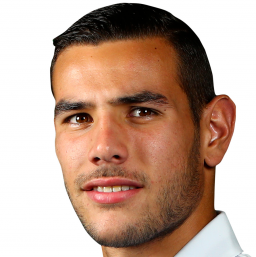 Ferland Mendy's signing spells the end for Theo at Real Madrid with Sergio Reguilón set to join him too on the exit ramp. The 21-year-old does have his youth, speed and untapped potential behind him and that gives Real Madrid a leg up in negotiations.
Napoli have also enquired about Theo
Napoli have enquired after the defender but the latest team to enter the race is Juventus. They are looking for a left-back with the same skill set as Alex Sandro and while they flirted with Marcelo, they have changed their approach after Zidane returned and seemed to ensure the Brazilian's future at the club.
The Old Lady have been in touch with Theo to find out his intentions and he could be motivated by the chance to compete for the Champions League with Cristiano Ronaldo.
Real Madrid do not want to sell him for less than what they bought him for from Atlético Madrid (€30 million). The young French defender had an inconsistent year but Italy seems like it will be his next desintation