Marcos Llorente confirmed as Atlético Madrid player
The midfielder switches Real Madrid for Diego Simeone's squad looking to make a big impression as Rodrigo gets set for departure.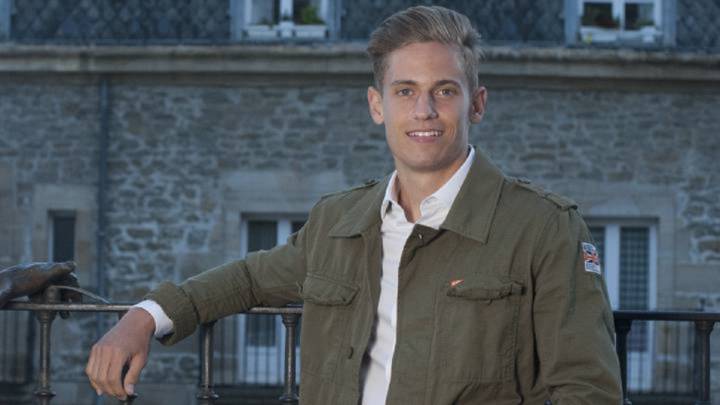 Atlético Madrid have officially announced that Marcos Llorente is their new player. Following successful completion of a medical, the midfielder will make the short trip across town from neighbours Real Madrid and becomes the first player to swap Los Blancos for the Rojiblancos (directly) since Jurado in 2006.
Llorente joins Atlético Madrid
The holding player was chosen by Diego Simeone as an ideal replacement for the soon-to-be-departing Rodrigo, with Manchester City primed to pay his 70 million euro release clause. Llorente was deemed as surplus to requirements for Zinedine Zidane's new project, and this led him to eye a switch to the team his father Paco Llorente and his grandfather Ramón Grosso played for. At the age of 24, the midfielder feels that it's the right time for the change, after featuring in just 16 games across all of last season.

As we revealed in early May, Atleti were already close to making this move a reality, - after intentions over the last couple of years - and now a five-year deal has been confirmed.
Marcos Llorente will play a key role for the rojiblancos as an anchor for Simeone's protective formation. During his time playing for Alavés in 2016/17 he stood out across the league, sitting third with the most balls recovered. His physical presence will bode well at the Wanda Metropolitano, and fans will be delighted that the club have acted quickly to bring in cover. Across town, there will also be smiles, as the much needed departures start to trickle.