Chelsea have until 30 June to decide on Kovacic's future
Real Madrid are hoping to get €50 million for the Croatian but Chelsea are undecided with the lack of a manager after Sarri's departure for Juventus.
After spending almost €300 million on signings, Real Madrid are now turning their attention to departures. Mateo Kovacic is one player leaving and Real Madrid are hoping to sell him on for no less than €50 million with several clubs in England and Italy keeping an eye on the situation.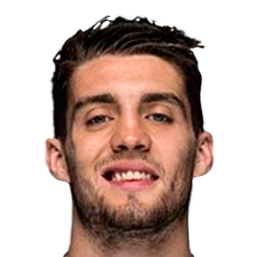 Until June 30th, Kovacic remains on loan at Chelsea where he has spent a year with mixed results. Maurizio Sarri just left the club to go to Juventus but the 25-year-old has said he wouldn't mind staying in London. The lack of a new manager leaves the move up in the air with the club refusing to deny or confirm anything about a potential deal.
With the FIFA sanction hanging over their heads and with fear at Stamford Bridge that they won't be allowed to sign anyone for three transfer windows, they already signed Christian Pulisic last winter and could look to keep Kovacic if they can reach an agreement. They will have to make the deal before June 30th, however, the date when his loan deal ends.

The latest is that Kovacic would give a green light to staying at Chelsea but he wouldn't be averse to a move back to Italy with Inter Milan seemingly interested. In any case, Real Madrid will have to start making moves towards selling players before the window closes.