Manchester United, Bayern, PSG and Milan eyeing Dani Olmo
The man of the match in the under-21 Euros final is being tracked by all the big guns with Manchester United rumoured to have bid €40m for the striker.
Dinamo Zagreb striker Dani Olmo has become hot property after his man-of-the-match winning turn in the European under-21 Championship final as Spain beat Germany 2-1 to lift the title.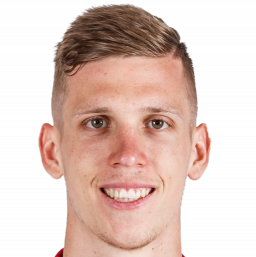 Olmo was on the score sheet in that game and twice more during the tournament, falling well short of top scorer Luca Waldschmidt but drawing the attention of half of Europe in the process. According to Croatian daily Sportske Novosti, the Spain striker is a very in-demand man indeed.
On top of a rumoured €40m offer from Manchester United, the list of potential suitors cited by the Croatian media includes Chelsea, Liverpool, Arsenal, Bayern Munich, Borussia Dortmund, Bayer Leverkusen, Inter, AC Milan and PSG.
Olmo attracting Liga interest
Olmo started out at Barcelona but made the move to Dinamo in 2014 and has flourished in the Croatian league, scoring 26 in 102 games from the wings and as a striker.
On arrival back in Spain, Olmo said it was "nice to think you could play in your own country again" after interest from Barça and Real Madrid in the past eventually came to nothing. However, he is certainly likely to be of interest to teams like Atlético, Valencia, Betis or Sevilla, who look likely to lose Wissam Ben Yedder during the current transfer window.