Madrid and Tottenham open talks on Dani Ceballos
The Real Madrid midfielder, who is surplus to Zinedine Zidane's requirments, has been a persisitent request of Spurs coach Mauricio Pochettino.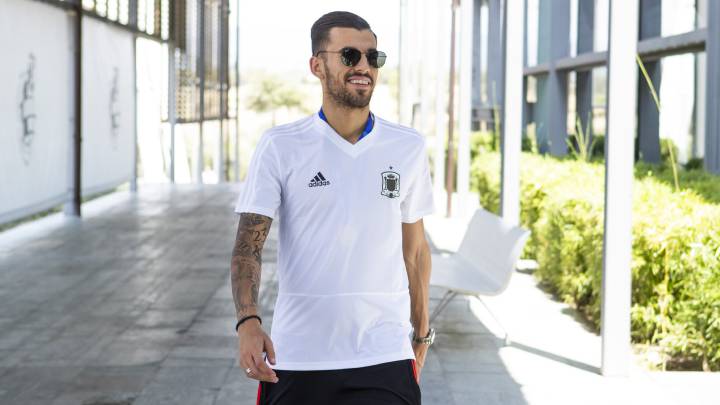 Real Madrid have opened negotiations with Tottenham, however not to discuss the transfer of Danish striker Christian Eriksen, but rather that of Dani Ceballos.
Eriksen is currently not a priority for Los Blancos, whose main objective is Paul Pogba, followed by young Ajax midfielder Donny Van de Beek. Ceballos, on the other hand, is a major priority for Spurs and has been a persistent request of coach Mauricio Pochettino.
After having returned to Madrid following Spain's U21 European Championship triumph, the 22-year-old midfielder said on Monday that he wants more game time than he had last season.
"I've always said that I have a four-year contract with Madrid, but it's true that I'm happiest playing football," he explained. "That's when I feel important; it's on the pitch and playing with confidence when everything is much easier. I want to play 40 games a season and aspire to win."
Spurs to take Ceballos on loan from Real Madrid
Zidane has already told Ceballos that playing 40 games at Madrid was not going to be easy and has encouraged him to leave. However, the club does not want to sell him and Tottenham are happy to take him on loan.
The Spurs board know the club has the financial muscle to seek his permanent transfer within a year if Madrid still have no space for him, although his price tag would never be less than 60 million euros.
Real Madrid plan to offload several players this summer
Along with Ceballos, the other players that Real Madrid plan to offload on loan are Martin Odegaard, who will join Real Sociedad, and Jesús Vallejo, who is of interest to Bayer Leverkusen.
Meanwhile, the club also plans to beat its current record of three hundred million euros in sales this summer.