2019-20 LaLiga, Premier League, Serie A fixture lists, start dates...
With many major teams returning to pre-season training, a look at the start dates and fixture lists of the 2019-20 season in Europe's major leagues.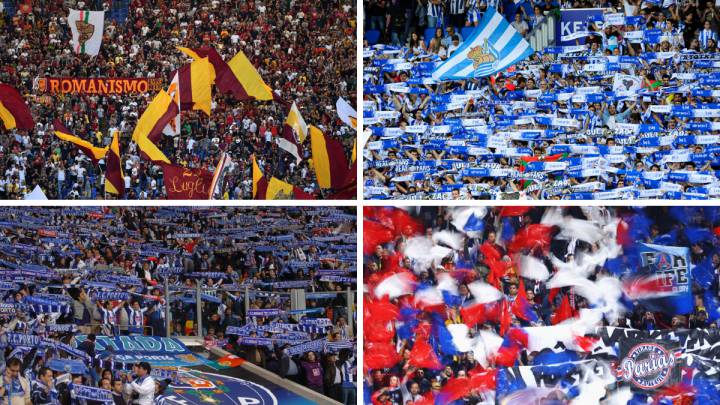 It's that time of the year ... season ticket renewal, fixture list announcement, pre-season friendly games, new over priced kit launches and Skyscanner browsing sessions looking for a weekend break away taking in a game.
To help you with your planning, here's a brief rough guide as to when the major European leagues get underway:
LaLiga
The schedule for the 2019/20 season was confirmed at the Real Federación de Fútbol (Spanish FA) HQ at Las Rozas in Madrid on July 4 with the schedule for the 1st and 2nd divisions confirmed. The season gets underway on the weekend of August 17-18th 2019 and runs through to May 24, 2020.
Full LaLiga 2019-20 fixture list

Premier League
The 2019/20 fixtures for the Premier League were released in mid June and the campaign gets underway on Friday August 9 with Champions League winners Liverpool facing newly promoted Norwich City at Anfield. Current title holders Manchester City travel to London to face West Ham the following day with the Sunday clash between Manchester United and Chelsea arguably the most attractive game on Matchday 1.
Full Premier League 2019-20 fixture list.
Bundesliga
Who can stop Bayern Munich? The Bavarian outfit look to win their 8th straight league title with immediate competition expected to come from Borussia Dortmund again. The new season action gets underway on August 16 as the tradition of current league winners opening the action with Hertha Berlin the guests at the sold-out Allianz Arena for the curtain raiser.
2019/20 Bundesliga schedule here:
Serie A
The Serie A 2019-20 season starts over the weekend of August 24/25 with the full fixture list expected to be issued on July 29.
Ligue 1
It's an August 10th start also for the French domestic campaign as PSG look to retain their league crown opening their campaign with a home game against Nimes.