Atlético to report Barcelona and Griezmann to FIFA
Los Rojiblancos maintain that Barcelona contacted the player before his buyout clause dropped on 1 July and will seek to ensure the appropriate legal proceedings are taken.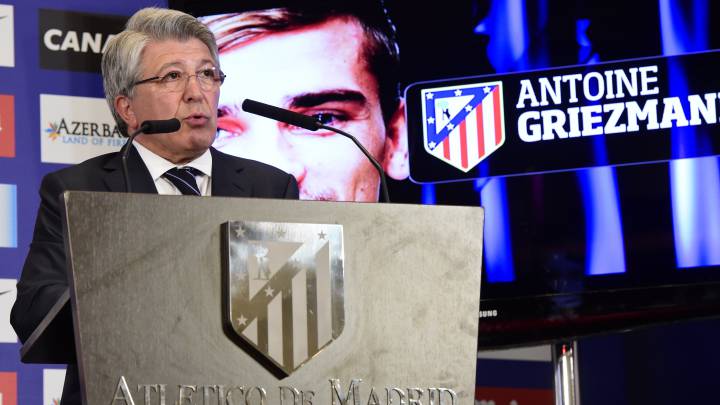 Barcelona announced on Friday the signing of Antoine Griezmann after the Frenchman's lawyers paid his 120-million-euro release clause. However, Atlético Madrid claim the agreement between Barça and the French forward was reached before his clause dropped from 200 million euros to 120 million on 1 July.
Atlético to report Barcelona to FIFA
As a result, Atlético will be reporting Barcelona and the player to FIFA to ensure the appropriate legal measures are taken against the club and the player, who signed a contract extension last year until 2023 for 23 million euros per annum. History is also repeating itself given that Atleti reported Barcelona to FIFA in the winter of 2017 after Los Culés contacted Griezmann to negotiate a potential deal. In this instance, the club are adamant that the 120 million euros paid is not enough, and in a club statement released on Friday they wrote:
"Atlético Madrid understand that the contract was broken before the end of last season, on the basis of the facts, actions and statements of the player and the club has therefore started the proceedings it considers appropriate to defend its legitimate rights and interests."