BARCELONA
Barcelona to go on the offensive for Junior once Malcom leaves
The Brazilian arrived in Russia on Thursday and should seal the move soon with Barcelona set to make a move for Junior Firpo in the coming days.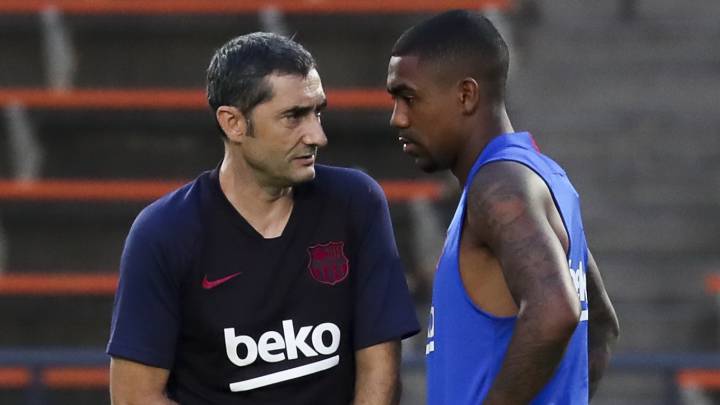 Barcelona have set a plan with two phases in motion and they want to complete both phases soon. The plan consists of selling Malcom to Zenit, which is close, before the make a definitive move for Junior Firpo.
An agreement between the Brazilian and Zenit is done and he will move on a five-year deal making €6 million a year. A deal has been struck between the clubs too with Barcelona receiving €40 million with a potential €5 million more in variables.
All that's missing is the paperwork after negitations finished, which were quick and painless.
On Thursday, the player didn't train with the team after being given permission to seal the deal that night in Saint Petersburg. He will do a medical on Saturday morning.
The second stage of the plan is the signing of Junior Firpo. Once Malcom leaves, Barcelona will go on the offensive to complete the squad Ernesto Valverde has asked for (along with the remote option that Neymar arrives). The Barcelona manager is missing a left-back to compete with Jordi Alba and offer him rest. The Real Betis defender has been chosen as the man to fulfill that role.