"If Bale stays, he'll be the one with the problems, not Madrid"
If Gareth Bale remains at Real Madrid, the negative consequences will fall harder on him than the club, according to former Madrid player and director, Pedja Mijatovic.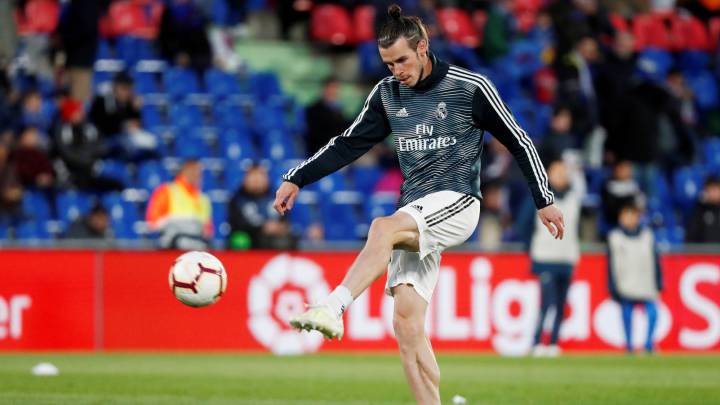 Former Real Madrid player, director and popular Spanish media figure on club matters, Pedja Mijatovic has added to the wave of criticism of Gareth Bale, who finds himself in a difficult situation at a club where neither the coach nor the majority of the fans want him.
Zinedine Zidane has been quite clear that he has no place for the 30-year-old striker in his team, going as far as to publically admit that the sooner the Welshman left the better it would be for all concerned.
Zidane's comments came after the pre-season 3-1 defeat to Bayern Munich, when Madrid were in the midst of negotiations with Chinese Super League club Jiangsu Suning over Bale, who had agreed personal terms with the Chinese outfit that would have seen him earn 50 million euros per year.
But Madrid president Florentino Peréz eventually pulled out of the deal as the Chinese club were unwilling to pay a fee for the player, leaving Bale to continue languishing at Madrid; where he was most recently left out of the squad for the trip to Austria to play Red Ball Salzburg on Wednesday.

"Zidane has little faith in Bale"
With the Premier League transfer market now closed there are few options left for Bale. But if the Welsh international does remain at Madrid, the negative consequences will fall harder on him than the club, according to Mijatovic.
"If Bale stays in Madrid, Real Madrid is not going to have problems," the former Madrid and Valencia player told Spanish radio programme El Larguero.
"Bale will be the one that will have problems. Zidane has zero or little faith in him."
Luka Modric staying at Madrid
On the other hand, Mijatovic believes a future at the Bernabéu looks brighter for Luka Modric, who had been recently linked with PSG as a makeweight in a deal for Neymar (although sources in his camp spoke with AS this Thursday to refute those rumours).
"Luka is very happy at Real Madrid, as a friend of his I can say that he is going to stay. He is not a player to be put in any kind of deal; he is the Ballon d'Or winner," said Mijatovic, rubbishing the claims about Modric being included as part of a Neymar swap deal.
A new system for Zidane
Having won just one game in five heading to Salzburg earlier this week, Zinedine Zidane changed up his formation, opting for an unusual 3-5-2 to accommodate new signing Eden Hazard.
The system seemed to have some merits, particularly as it brought the best out of Hazard – who put in an impressive performance that was rounded off with his first Madrid goal – and because his side managed not to concede with three central defenders across the back.
Following the relative success of the system, Mijatovic said he sees Zidane opting for the 3-5-2 formation "quite a lot this season".
"Hazard must be forgiven for many things at the beginning because he is sure to help Real Madrid a lot," he added. "Real Madrid will compete without any problems, gradually improving. Of course, the preseason has been a bit weird."
After an overall disappointing pre-season so far, Madrid have one more warm-up game against Roma on Sunday, before kicking off their LaLiga campaign against Celta Vigo on Saturday, 17 August.