Coutinho agent denies Paris reports
According to Brazilian media outlet Esporte Interativo, the Barça player's agent was in Paris to discuss a potential move but he has since rubbished those reports.
Philippe Coutinho could be on the verge of a move to PSG with Neymar's return to Camp Nou also on the table but the Barça player's agent denied he was in Paris to discuss the potential deal, following reports in Brazil to that effect.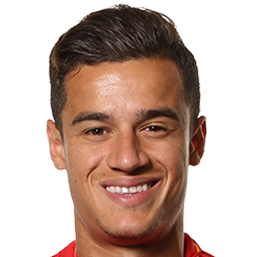 A Barcelona delegation headed to Paris on Tuesday to meet with PSG sporting director Leonardo with a view to opening talks over a possible deal for Neymar to make the move back to Catalonia, which the Brazil international has been agitating for during the summer.
The Barça committee, which included executive director Javier Bordás, chief negotiator Andre Cury and technical secretary Éric Abidal, was tasked with discussing options with PSG keen to include Coutinho in any deal for Neymar.
Coutinho, a €145m signing from Liverpool in January 2018, has failed to fit into Ernesto Valverde's side and is seen as the ideal makeweight in Barça's bid to bring Neymar back from Paris, where he became the world's most expensive player two years ago when he left Camp Nou for the Parc des Princes in a €222m transfer.
Barça running against the clock to land Neymar
Neymar has also failed to endear himself to fans of the Parisian side and recently rather undiplomatically described his career highlight as being Barça's 6-1 comeback win over his current side in the Champions League in 2017, leading fans to unveil a banner inviting the forward to leave the club during last weekend's match against Nimes.
With Real Madrid keeping a close eye on developments regarding Florentino Pérez's long-term target, Barça president Josep Maria Bartomeu has seen his hand forced by PSG's apparent willingness to do business with Barcelona. Bartomeu is believed to be willing to throw a few players into a deal to land Neymar, with PSG also interested in Croatia midfielder Ivan Rakitic.
However, for now it seems that Coutinho is the main bargaining chip and with Neymar's stock as low as it has ever been in Paris, PSG appear to be warming to the idea of discarding the Brazilian and helping themselves to a pick of Valverde's squad in the process.