Tuchel losing patience with PSG over Neymar
The German coach admitted he would have played the Brazilian against Toulouse but wasn't allowed to. Barcelona, Real Madrid and Juventus are still interested in signing the want-away player.
PSG beat Toulouse yesterday 4-0, but lost Mbappé and Cavani in the process. And before the match PSG coach Tuchel had already lost Neymar, but not to injury, with the Brazilian training fine the day before and being fit and ready to play. Tuchel admitted that Neymar hadn't played due to the doubts over his future, with the Brazilian wanting to leave the club this summer.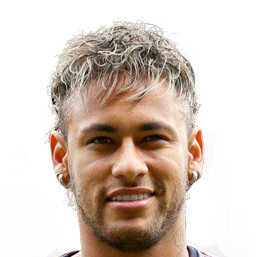 Tuchel would have played Neymar

After the match against Toulouse, Tuchel returned to the theme, directly pointing the finger at PSG sporting director Leonardo as the man behind the decision not to allow Neymar to play until his future is resolved: "The aim is for this to be over as soon as possible. Unfortunately that wasn't today. It's time for him to play. Leonard knows I want things sorted out and for him to stay, but that depends on him. The situation isn't very clear right now and we need to sort it out. It's always important for him to play. Will we see him against Metz in the next game? That's not just my decision. If it were up to me, he would have played today".
Neymar and PSG remain stuck. The number 10 is desperate to leave and although the club would be open to letting him go, they have not yet received an offer that's high enough to tempt them to let it happen. Barcelona, Real Madrid and Juventus are all keen, although they all also have their doubts. Barça are likely to make a new offer very soon, possibly including Dembélé, while PSG are continually scouring the market for a replacement if he leaves.
Meanwhile Neymar's team-mate Choupo-Moting has weighed in on the situation, saying "In my opinion he should stay. Everyone knows the quality he's got, although it's true the last few weeks have been difficult for him. It's up to the club to sort this out."
The fans, too, appear to have decided to back Neymar staying after previous protests and abuse hurled at the player. At yesterday's game there were no shouts against the Brazilian and in the French media there were reports of shouts of "Neymar, Neymar, on t'adule" (Neymar, Neymar, we adore you").
Neymar for his part was at home yesterday evening, watching the PSG game and Barcelona's 5-2 win over Betis, after which the striker notable 'liked' photos posted by Barcelona players….