Vinicius: PSG push again for Real Madrid youngster
According to Spanish programme Jugones, the Ligue 1 champions are obsessed with the idea of bringing in the young Brazilian.
Paris Saint-Germain have been in the headlines this summer primarily related to the movements, or otherwise, of their experienced Brazilian forward Neymar Jr. But it is being reported that a younger compatriot of the former Barça man is a key target for the Ligue 1 champions.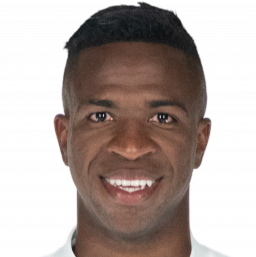 Vinicius on PSG wishlist
According to reports on Monday from Spanish programme Jugones, the club's sporting director Leonardo (also Brazilian) has Real Madrid's Vinicius clearly in his sights. Following initial conversations about the potential move for the youngster, he has returned to ask once again, however, the answer from the Spanish giants has remained a clear 'no'. (AS has since learned that the deal may be the only way of securing Neymar).
With the 19-year old at risk of not getting significant minutes again this season under Zidane, Leonardo is hoping to take advantage of his desire to play, especially after shining in the earlier part of last year's disappointing campaign. There is a belief that he will get a much bigger chance in the Parc des Princes.
Vinicius had already been requested by PSG in Madrid's operation to bring Neymar in the opposite direction, although swapping a possible star of the future for one closer to the end of his career is a decision that Florentino Pérez knows will be a hard sell to Los Blancos' fan base. With the transfer window getting ever closer to shutting for the summer, we won't have to wait long for the conclusion of these discussions.