Zack Steffen: Düsseldorf want to keep Manchester City star
The US goalkeeper, currently on loan with Fortuna Düsseldorf, is proving to be a great asset for the Germans, who want to make him a permanent move.
United States footballers are starting to play a bigger role in Europe with Christian Pulisic being the most important of them on the continent. His record transfer deal to Chelsea last winter made Pulisic the most expensive US soccer player ever; however, he's not the only one of his countrymen in the top leagues or gaining affection across the pond.
Zack Steffen caught the eye of Manchester City, who purchased the US goalie during the winter transfer window, before sending him out on loan until this summer to MLS side, Columbus Crew. For this new season, the Citizens decided to send Steffen to German club Fortuna Düssledorf, a place where he has alreayd proven his quality, making ten saves during his debut, and receiving much praise.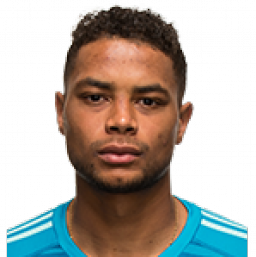 Düsseldorf CEO Thomas Röttgermann spoke about it being unfortunate that they had not been able to reach an agreement with Manchester City on a purchase option for Steffen, to which he added; "that does not necessarily mean that we lose Zack Steffen at the end of the season. You should not underestimate our tenacity."
But Röttgermann is not the only one pleased with Zack Steffen, his commitment and performance, with Düsseldorf's sporting director, Lutz Pfannenstiel, also having very good things to say about the American goalkeeper.
"Zack is the perfect example of a modern goalkeeper: very good with both feet, very good in the air, well-developed technically and an excellent communicator."
Pfannenstiel talked with the German magazine, Kicker, revealing he had already scouted Steffen, and with Pep Guardiola alerting him to the possibility to send the 24-year-old goalie to the Bundesliga, he convinced Fortuna coach, Friedhelm Funkel, they couldn't miss the chance.