L'Equipe: Neymar confirms that he is to stay with PSG
The French sports daily report that the Brazilian striker is poised to remain in the French capital and pursue an exit in the January transfer window.
Anything is possible when the protagonists include Neymar, Bartomeu, the player's father, the Emir of Qatar, PSG sporting director Leonardo, André Cury, Pini Zahavi and Leo Messi in a supporting role, but at this point a Camp Nou return for the Brazilian striker is all but ruled out.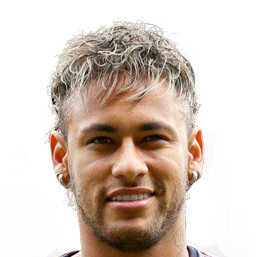 With less than 48 hours remaining in the current transfer window, both representatives from FC Barcelona and those belonging to Neymar's circle of confidence realise that the move to Camp Nou will not materialise as things stand. This information has been passed down to key members of the current Barça squad with today's cover of French sports daily supporting the information with an ironic 'Se Queda' (he's staying) headline. The French outlet report that the player has informed both PSG and Barça that he will remain with the Ligue 1 outlet for the immediate future.
Catalan based journalist Joaquim Piera writing in Sport maintained that the situation got to such a point that Neymar himself was prepared to pay €20 million of his own money to help push the deal through but the initiative was met with a rejection from new PSG sporting director Leonardo.

At present the negotiation process has stagnated deal with the only possibility of a late surprise being a thawing from the Parisian club in their in their position with the added complication of Dembélé refusing to forma part of a swap deal along with Rakitic and Todibo.