Neymar: Dybala to stay at Juve as another door closes for PSG star
The Old Lady's sporting director told Sky Italia after Juve's win over Napoli that the Argentinean wouldn't be leaving as another option for Neymar evaporates.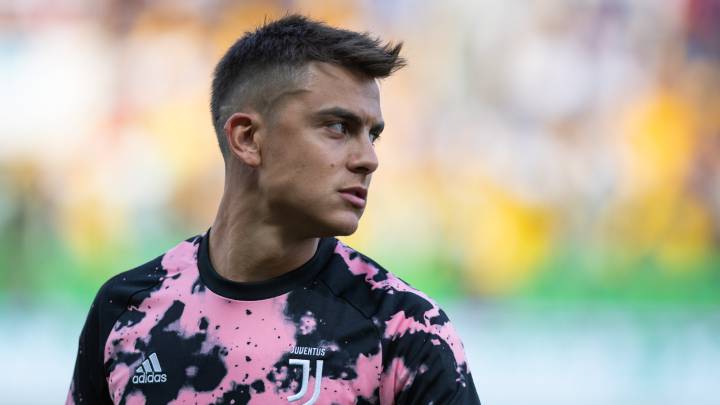 Paulo Dybala will be remaining at Juventus despite a summer of speculation over the Argentina international's future and his possible inclusion in a proposed deal for PSG forward Neymar, according to the Serie A club's sporting director Fabio Paratici.
Dybala was on the bench for the second game running in Juve's 4-3 victory over Napoli on Saturday, making a 14-minute cameo after being an unused substitute against Parma a week earlier, which fuelled rumours of an imminent departure.
Such is the potency of Juve's firepower that Maurizio Sarri had previously warned the 25-year-old, one of the most coveted forwards in European football, may be left out of Juve's Champions League squad due to the sheer weight of numbers at the club's disposal. Mario Mandzukic has also been linked with a move that has failed to materialize and the departure of Moise Kean to Everton has little to balance a top-heavy squad that includes Cristiano Ronaldo, Gonzalo Higuaín and Douglas Costa, who all started against Napoli, as well as Dybala, Mandzukic, Juan Cuadrado, Federico Bernardeschi and Marko Pjaca.
Dybala stays, but there may be movement at Juve
However, Paratici confirmed that Dybala will not be making any last minute splash in the transfer market, which closes on Monday: "As concerns Dybala, we can rule out any option of him leaving him this summer. That is not a possibility."
Juve were always half-hearted suitors for Neymar and any potential deal hinged on Dybala going the other way with PSG a firm admirer of the Argentina international. With that option now closed and Neymar's apparent resignation to a prolonged stay in Paris, Dybala will remain in Turin to fight for a place in the starting XI, barring any last-minute changes of heart from Juventus.
"The transfer market is a case of planning and opportunity, so you have to be prepared of the unexpected," Paratici said. "There is always the possibility that players can come or go but if that doesn't happen in the next couple of days, they will stay with us."