Olivier Giroud, from World Cup Champion to the MLS?
The French striker said he's open to the possibility of heading to the United States' league, seeing it as a great challenge for his career.
A 2018 Russia World Cup champion could leave his club and move to the United States to play Major League Soccer. The Frech striker, Olivier Giroud could leave Chelsea and is open  to the possibility of playing in the States, as he sees the American league as a good challenge for the final part of his career.
Giroud talked to RMC Sport, where the Frenchman said it would be interesting to play in the MLS, opening the door for a club to make an offer, as he also believes his family would be happy to make the move to Uncle's Sam territory.
"The MLS is interesting, and for my family. My children speak English, so let's say in one or two years? I don't know when, but of course, I'll be open to a final challenge."
Giroud's journey
The French striker made his professional debut in 2006 with Grenoble; he landed in the Premier League with Arsenal in 2012, where he stayed for almost six seasons.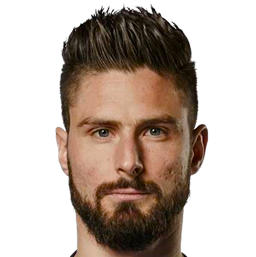 Olivier Giroud is close to reaching 500 pro games, for which he has scored 201 goals, winning eight local championships with Montpellier, Arsenal, and Chelsea. He won the UEFA Europa League with Chelsea and the World Cup in 2018 with the French National Team. Could he add one more title, this time in the United States?