Tim Howard predicts bright future for Zack Steffen with USA
The former United States national team goalkeeper talked about the young Fortuna Düsseldorf goalie, saying he thought Zack Steffen will be better than he was.
Tim Howard, the US national team goalkeeper legend, saw the likes of Tony Meola, Brad Friedel, and Kasey Keller and rather than just wanting to be like them, he wanted to be even better.
Howard wanted to set his mark with the US men's national team, to break records those set by his heroes, to become a legend in his own right. "I desperately wanted to wear that shirt because they did, I wanted to break their records, and I did."
Now, it's time for a new generation, with Tim Howard believing the man who inherited the No. 1 position in the US side, Zack Steffen, has the potential to be just as good as him.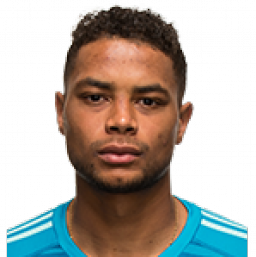 "I think the kid out there will hopefully break my [record], and I think that's what I'm most excited to see."
Tim Howard also hated to put pressure on Steffen but had to pass along something Kasey Keller told him once, "I hate to say that now because it's putting a lot of pressure on him. And I always tell the story, you know that Kasey Keller told me you have to play 100 to 200 games to find out if a goalkeeper's any good. A lot of pressure, a lot of pressure on Zack. I think he can handle it. Talent-wise, he's second to none."
Howard had a total of 121 caps with the USMNT a record among goalies, and is clearly excited with the current group of players representing the United States.
"We've got good, young players playing big minutes in MLS, big minutes abroad for big teams. So that is a big part of it. The other big part of it is how they come together because we know they only have a couple of days to do that. And it'll be a test of their character. But in terms of talent, we've got talent," the keeper concluded.