Pulisic slammed & asked to be a leader after "fear" comments
The US men's national team and Chelsea star winger said USA still plays with fear against the Mexican National team for what his being harshly criticized.
Christian Pulisic is known for his exemplary conduct with the press; he's never involved in any type of scandal and has a perfect image with the US media and the fans.
But things have changed for the Chelsea star, as Pulisic is being slammed after his fear comments for the game against USA by three-time MLS Cup winner, Alejandro Moreno.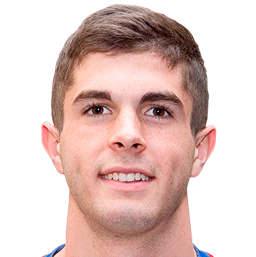 Pulisic mentioned the USMNT still plays with fear against the Mexican National Team, and with the role of a future leader hanging over the 20-year-old winger, this comment didn't sit well with the ESPN FC commentator.
Moreno said a "fear" admission is not proper of who's supposed to be the leader of the USA squad, as he's the one in charge of changing the dressing room mindset.
"First of all I would ask Christian and I'd say 'okay, you're in that locker room, you're in preparation for this game, you are, by definition, if not by age but by definition because of your stature of a player, you are one of the leaders in this team, you are the reference point. So maybe, don't leave it until after the game to tell me how you guys played with fear but do something before it happens and address it before it happens, because then it's too late, it's too late."
Moreno also added that perhaps Christian Pulisic wasn't making any excuses, and it was more about the way he feels the team is playing against Mexico.
"If that's the case, if that's indeed the truth, never mind the talent disparity, never mind not playing out from the back, you have a bigger issue, a bigger hurdle that you have to get over before you start thinking about playing out from the back and before you start thinking about the talent disparity," Alejandro Moreno sentenced.