Do not expect the impossible from Pulisic - Kyle Martino
Former US international Kyle Martino talked about Christian Pulisic's chances of success with Chelsea, urging the fans not to expect the impossible.
Chelsea are having a rough start to the season, not just in the Premier League but also after debuting with a loss in the Champions League. Hopes and expectations were set on American youngster Christian Pulisic, who arrived at Stamford Bridge after a record-breaking deal, and was supposed to step into Eden Hazard's shoes with the Blues.
Former US international Kyle Martino has followed Pulisic's career, and he talked to Sky Sports about the 21-year old, believing the US winger might need a little time to find his way into Frank Lampard's side, and is unworried about Christian's future in England.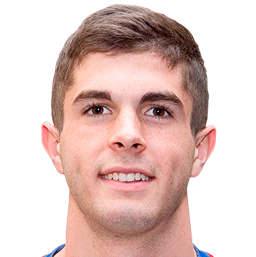 "This move has more implications and more at stake than most. There is a genuine interest here in the US that measures higher on the excitement scale than any American playing abroad ever before. For Christian, I would imagine that has got to wear on him."
Martino knows Pulisic is determined to take his chance in the Premier League, reminding us that the winger is still young and needs for his play to do the talking, as he doesn't lack quality or experience, although is still adapting. He has played in the Champions League and has faced massive games against teams like Real Madrid and Bayern Munich, where he has delivered, making his case for the future stronger.

Martino hopes that Lampard will trust in Pulisic's talent while urging the fans not to expect the impossible. "If success is him replacing Eden Hazard, then he is not going to succeed because maybe only a handful of players in the world can actually replace Eden Hazard."
Keys to Pulisic's success with Chelsea
For Martino, there are some things to take into account when talking about Pulisic in the Premier League, as he thinks its physicality will be a learning curve, with him needing to be quicker in getting the ball out of his feet and smarter when he takes players on.
"He has got the qualities to be an incredible asset to Chelsea in between the lines," concluded Kyle Martino.