Hoeness backtracks on Bayern Munich Germany boycott threat
Bayern president Uli Hoeness had threatened the German Football Federation over any changes to Die Mannschaft's goalkeeping position.
Bayern Munich president Uli Hoeness has rowed back on his threat to boycott the Germany team over the goalkeeping row currently enveloping Die Mannschaft.
Ter Stegen or Neuer as Germany's number one?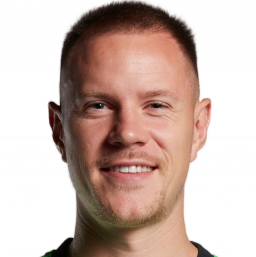 During the international break, Barcelona's Ter Stegen had vented his frustration at not being able to dislodge Neuer from his customary - and undisputed - position as the Germans' first choice.
"We will never accept a change in goal," Hoeness said in comments published by Sport Bild on Wednesday. "Before that happens, we will not send any players to represent the national side."
Plays down remarks he "would not, in hindsight, make today"
However, a statement released to Der Spiegel by Hoeness' office later on Wednesday sought to play down the incendiary remarks, which it said were made a week ago.
"Immediately after our [Bayern's] Champions League game against [Red Star] Belgrade, Mr Hoeness made statements concerning the discussions over the number one in the national team that he would not, in hindsight, make today," the communiqué read.
"The matter has long since been settled for him, and there are no further statements of his concerning it."