Megan Rapinoe: Real Madrid consider move for USA star
Megan Rapinoe, who on Monday picked up FIFA's The Best Women's Player award, has spoken of her interest in playing in Spain.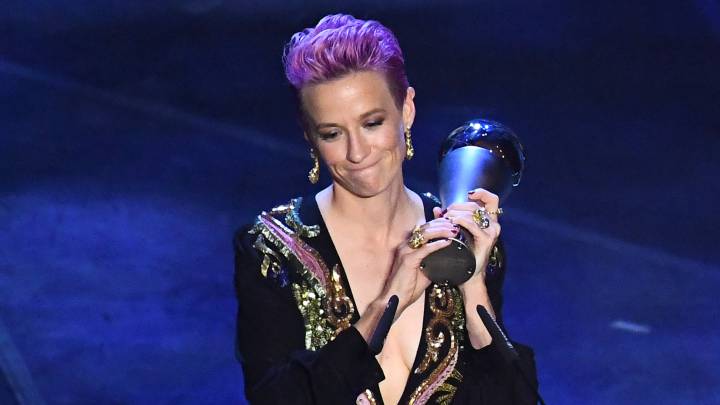 Megan Rapinoe has Spanish football in her sights.
Rapinoe, named The Best FIFA Women's Player 2019 last Monday after leading the United States to their second straight World Cup win this summer, has said that a move to Spain is a challenge that would appeal to her, talking of her admiration for Catalan giants Barcelona in a recent interview.
"Maybe at the end of my career I will play in Spain"
"I love to travel. I played in Lyon for a year, and I loved it. Maybe at the end of my career I will play in Spain," the 34-year-old Reign FC winger told beIN Sports earlier in September. "How Barcelona plays is beautiful and inspiring; it's a joy to see them."
Rapinoe to become Real Madrid 'galáctica'?
And although Rapinoe also declared that Barça are "number one in my heart", her remarks on Spain have not gone unnoticed at the Blaugrana's arch rivals, Real Madrid, whose members recently approved the creation of a women's team in 2020.
Madrid president Florentino Pérez is determined to put together a squad that can challenge Barcelona and Atlético Madrid, the dominant forces in the Spanish women's game in recent years, and with this in mind the Bernabéu club are not ruling out the option of Rapinoe as a marquee signing.
As a result, a move to sound out the American's interest in being a part of the club's new project may well be in the offing.