REAL MADRID
Zidane confirms he will speak to Bale over late arrival
The Real Madrid manager says he will speak with Gareth Bale over his late arrival to the Brugge game but says he doesn't have to report what was said.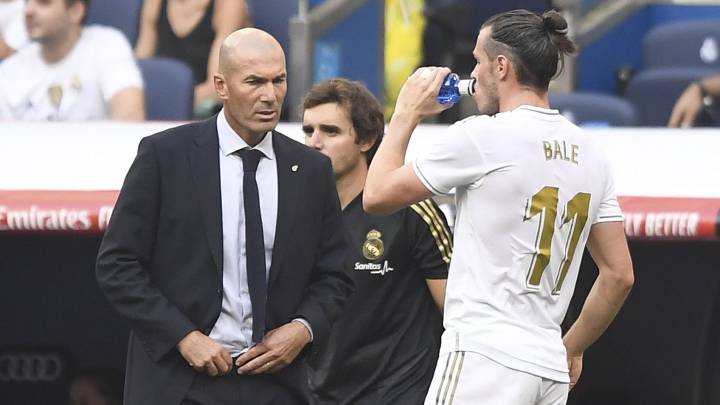 During the press conference ahead of Real Madrid's game against Granada, Zinedine Zidane fielded questions mostly about Thibaut Courtois and the whistles he had received during the Club Brugge game during the week.
One question, however, irked Zidane and it was about whether Gareth Bale would be fined or not for showing up late to the game in the Champions League on Tuesday.
Images were published of the Welsh attacker driving into the game late after he was left out of the squad by Zidane. Given the time of the game (18:55), it is possible that he got caught in traffic, which is very bad at this time.
Deportes Cuatro subsequently released information on fines within the Real Madrid squad. On a scale between 250 and 3,000 euro, Real Madrid players can be punished for using their phones while on duty and for showing up overweight. You can also be fined for showing up late to games you are not involved in. The players have to go down to the dressing room before the game and they must stay until at least the 80th minute.
On the questions of whether Bale would be punished for his tardiness, Zidane confirmed that he would speak to the player. He also sent a message to the club that this information regarding fines should not be leaking out. "That is something that remains in-house. You have information that you don't need to have. I have to speak to the player but I don't have to tell you what was said. I speak with the player, but you don't need to have this information."