Tim Howard's farewell clouded by Carlos Vela's outstanding night
The last game for the legend of American soccer was clouded by the fantastic night as Carlos Vela netted a hat-trick in Howard's last night before retiring.
Tim Howard, put an end to a 21-year professional career this Sunday against Los Angeles FC, in a night that he might not want to remember.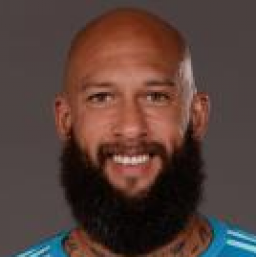 Howard's farewell was clouded by a dazzling performance from Carlos Vela as the LAFC captain become the top scorer of the 2019 campaign breaking Josef Martinez's MLS single-season record by setting a new mark of 34 goals.
Tim Howard's career
The keeper debuted with the New York MetroStars now New York Red Bulls, in 1998, where he stayed until 2003 when he made the big jump to European football.

Fulfilling his European dream, Howard played with Manchester United and Everton in the English Premier League, staying with The Toffees for ten years, enjoying the finest years of his career.
With the United States national team, Howard played three World Cups - Germany 2006, South Africa 2010, and Brazil 2014, besides winning three Gold Cup editions and playing a Confederations Cup Final.