Beckham's Inter Miami eyeing LaLiga players, co-owner confirms
Jorge Mas said Inter Miami expects to sign a LaLiga player and confirmed talks have already been held with Luis Suarez, David Silva and Edinson Cavani.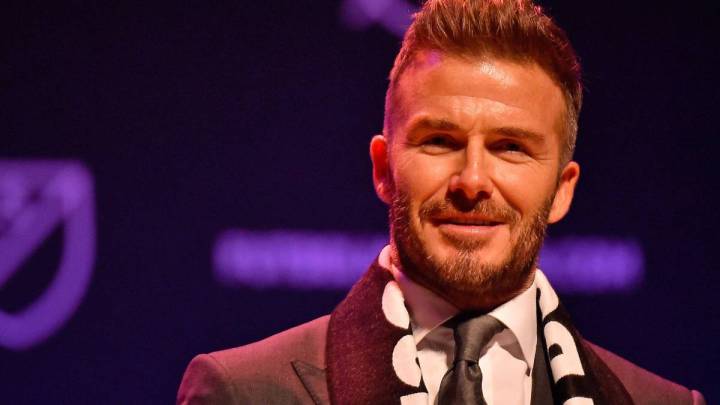 New MLS franchise Inter Miami, which is part owned by David Beckham, is looking to poach players from LaLiga, according to co-owner Jorge Mas.
Ahead of Inter Miami's entrance into the MLS in 2020, a number of high-profile names have been linked with the Florida franchise, including Lionel Messi and Cristiano Ronaldo.
While the links to the world's two greatest footballers may have been tenuous at best, Mas did confirm to Agencia EFE that negotiations had taken place with other big names in European football, including Edinson Cavani (PSG), Luis Suárez (Barcelona) and David Silva (Manchester City). The Cuban-American businessman also stated they were focusing their efforts on signing attacking players.
"We're going to sign players at the highest level," Mas told EFE at a conference in Miami.
Inter Miami expect to sign LaLiga player
The franchise co-owner also admitted that he was a "fanatic" and "lover" of LaLiga due to the style of the Spanish league, saying he anticipated "some LaLiga player at Inter Miami".
Following all of the talk and speculation surrounding Beckham's new franchise, in December the names that will make up Inter Miami's first squad will finally begin to be announced, as well as that of the head coach, a position to which former Real Madrid manager Santiago Solari has been linked.
Mas assured that the franchise's first coach will be "a great leader" with ample experience who will oversee the both the first team and the club's academy.
Inter Miami are set to play their first two MLS seasons in Fort Lauderdale, 40km from Miami, while the franchise's new stadium is being built in its hometown, given the works completed by 2022 as scheduled.