Cavani hopeful of PSG contract offer as Atlético, Juve wait
The Uruguayan is a firm fan favourite at the Parc des Princes but mounting injury problems have made Leonardo reluctant to present an extension.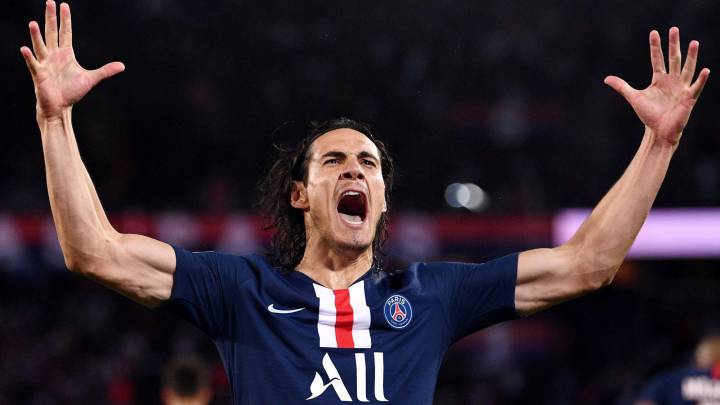 Edinson Cavani remains hopeful of renewing his contract at Paris Saint-Germain as he prepares to return to the first team squad for the first time since August 25, when he picked up a hip problem in a Ligue 1 game against Toulouse that has kept him on the sidelines since.
The PSG striker's preference is to remain at the Parc des Princes but due to his age and sporting director Leonardo's concern over the number of injuries he has accrued recently – Cavani has missed 157 days over the past few months with a series of issues – coupled with his colossal salary a formal offer has yet to be presented to the Uruguayan.
Cavani a free agent in 2020
Cavani will be free to negotiate with other clubs in Europe from January with his contract due to expire in 2020 and he has attracted interest from Atlético Madrid, Manchester United and Juventus. However, the 32-year-old would much prefer to remain in Paris, where he is in his seventh season and enjoys a warm relationship with the Parc des Princes faithful.
Cavani is PSG's top scorer of all time with 195 goals in all competitions and it would be a bold move to sell a firm fan favourite with the Neymar situation only partially resolved but as yet the Ligue 1 giants have not come up with an offer to retain the services of a player they invested €64 million on in 2013 when signing him from Napoli.