Toshack: "Bale's an extraordinary talent but an individual player"
John Toshack gave an in-depth interview to 'Líbero' magazine in which he recalled winning the league with Real Madrid in 89-90 with a record 107 goals.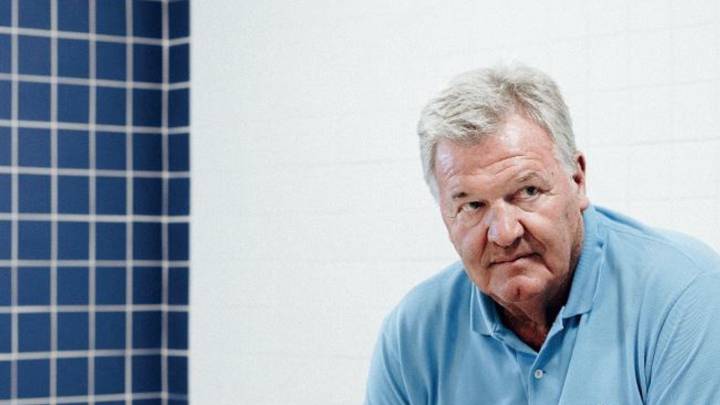 John Toshack certainly left his mark on Spanish football during his stints as coach at Real Sociedad, Deportivo, Real Murcia and especially at Real Madrid. It was during his second spell with Los Blancos in 1999, he came out with an infamous quote which prompted his immediate dismissal. Under pressure from the board for his team selections, Tosh blurted out, in Spanish: "You are more likely to see pigs fly over the Bernabéu than to see me change my ways" ("Es más fácil ver un cerdo volando sobre el Bernabéu a que yo rectifique". In other words, what the coach was trying to say was, 'I am not going to change, it won't happen'.
It wasn't the first time that Toshack had offered to give his own, personal translation of a well-known English idiom to get his point across, but local reporters couldn't work out what he was on about and club directors mistakenly thought he was calling them pigs and were outraged... He was sacked the following day. Even to this day, Toshack's infamous comment is occasionally dragged out in conversation in bars or taxis in the Spanish capital - and is as misunderstood today as it was 20 years ago.
There were happier times too though. The Welsh coach guided Madrid to the league title in 1989-90 with his team setting new goals record - 107 - the first time any club had reached three figures. That record lasted 22 years, eventually broken by José Mourinho's Madrid in 2011-12.
In an extensive interview with Líbero magazine, Toshack chatted about the difficulties he faced while in the Madrid job and looked right back to his childhood, joining Liverpool as a player as well as his thoughts on Gareth Bale, who he has been vocal about in recent months. "The first thing I want to say is to ask if you can name a coach who has won Copa, la Liga and the Super cup with three different clubs - ok, Capello, Cruyff… But I won the Super cup Depor beating Madrid in both legs - home and away, the Liga with the record for the most goals and Real Sociedad's only Copa del Rey in 1987. I learned a phrase which they say a lot in Spain: Flor de un día - the equivalent in English is 'Flash in the pan' so I'm proud to be able to say that's something you can't say about me. I'm not a flor de un día," Toshack explained to Líbero in Palma, Mallorca.
From a humble background in Cardiff, Toshack left home when he was 21 to join Liverpool. His father was a carpenter and one day, asked his son to come to the workshop to help. On his first day, a hammer accidently slipped and the young Tosh needed eight stitches in his hand. "He's staying at home from now on," his mother said, "He's going to cost me a fortune".

Arriving at Lime Street Station, with Shankly waiting
Soon after, in November 1970, Toshack finally accepted a move to Bill Shankly's Liverpool: "I still didn't have my driving licence, I passed the test in Liverpool. So I travelled up there by train and I remember getting off the carriage at Lime Street station and there on the platform waiting was Shankly wearing his famous trilby and looking like an American gangster. I walked towards him and he said: "Welcome to Liverpool, son. You've left Sunday school and you've come to church..."
After a knee injury put paid to his playing days at Anfield, Toshack went into coaching - taking Swansea up from the Fourth to the First Division, then finishing as runners-up in the Portuguese league with Sporting Clube de Portugal. A four-year spell in San Sebastián at Real Sociedad followed - then Real Madrid.
Toshack decided a clear-out was needed with the old guard (Mijatovic, Suker, Seedorf, Raúl and Guti) on his black list. Madrid broke the Spanish transfer record to bring in French striker Nicolas Anelka for 33 million euros (5.600 million pesetas) in a summer which also saw the arrivals of Steve McManaman, Elvir Baljic and Geremi Njitap: "Let's see, I've got to be careful about what I say because all of this happened a long time ago. I remember Wenger was manager at Arsenal and I had a conversation with him because Anelka wanted to leave, but something strange happened. When I saw what Madrid had paid for Anelka, it wasn't the figure that I had understood initially. I was astounded… The fee I'd agreed was far lower than that amount. Something strange went on there… "
Playing with three central defenders
Toshack changed the system as soon as he arrived at Real Madrid, playing with three at the back. Then president Ramón Mendoza was less than impressed. Toshack recalls his reaction: "John, this… is Real Madrid, not Real Sociedad". So I told him, don't talk to me about Real Sociedad who had won 4-1 here. And (Fernández) Trigo (one of the top members of the board) who was like a sergeant major barked: "Hey Welsh, come here". Trigo, who was coaching the Under-17s or something like that, asked me why I was playing this player and not that player... And so I said: "Don't give me that cr*p…". I fielded exactly the same team in the next game and we put six past Valencia. Then after that… 5-0, 4-0, 6-0 finishing the league on 107 goals. (...) I remember when the league was over Mendoza turned to me in the celebratory dinner and said: 'Not bad for a defensive team, 107 goals'…".
There's something special about Bale - Toshack
Fast forward to the current Madrid side and Gareth Bale, Toshack is adamant that his fellow countryman has everything he needs to succeed in Spain and only needs to take more care of himself to avoid getting injured and learn a bit of the lingo: "First of all he has extraordinary talent. He made his international debut with me when he was still 17 - which I'm sure you've seen. In any national team, if you get to make your senior debut when you are 17, it's for something. He was playing at Southampton then, as a left-back and that was one of the reasons I picked him. He came in handy for us at that time and he just exploded from the first moment - Ramsey started at the same time. I remember Bale fouling players (..) He didn't take part in the game as much - maybe he'd get involved for five minutes and that was all. He'd occasionally make a run then drop back. He's a very individual player.
Toshack's theory on Bale's injury problems
"I remember one game against Croatia or Greece. We won a free-kick out on the right and Bale got the ball, sprinted up the wing and boom - he shot with the outside of his boot. So I called him over and said: 'Hey Gareth… be careful doing that eh? Ligaments, cartilage… be careful'. We get another foul and Gareth does exactly the same, gets the ball and scores. So I said, 'Look, do what you like'. But, if you look at the injuries that Bale has had, and I think he's had too many, I've often thought that explosive style he has could have something to do with it".
As for Bale's apparent inability or reluctance to express himself openly in Spanish, Tosh says he has no excuses. "I never had Spanish lessons. People said that I spoke poor Spanish, that I couldn't speak the language properly but little by little, after trying to speak, to read, making an effort… I'd still get all the verbs wrong and get mixed up… But for Bale, to be in a country like the one he's in, in my view he has to speak the language. Sometimes, I'd just like to know what he's thinking. And that's not me being overcritical with him. Even if you get things wrong or make mistakes, you can still express yourself in another way. It's like a challenge or a little battle".