Bale still training in the gym
The Welshman has been injured since returning from international duty, although he has refused to allow his medical report to be published.
Real Madrid had a day off yesterday on Saturday, the day when they were meant to be playing eternal rivals in the Clásico, cancelled due to pro-independence protests in the Catalan capital. (The game looks likely to be played on 18 December, although LaLiga are fighting to move it to 4 December). The Madrid players were back at work today, Sunday, to start preparing for their next Liga match, against Leganés on Wednesday night (21.15 CET).
Bale still injured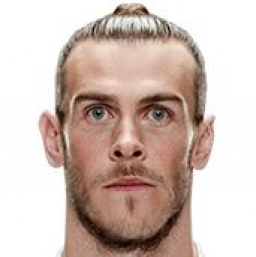 Gareth Bale, who picked up an injury on international duty with Wales in their game against Croatia on 13 October, continued to train on his own in the gym as he looks to recover from the injury, thought to be a muscle strain. The Welsh forward has refused Real Madrid permission to publish his medical report. It appears unlikely he'll be available for selection for the game against Leganés.
Bale carried on against Croatia
Bale was struggling with cramp in the final minutes against Croatia, but decided to carry on playing given that Wales coach Ryan Giggs had already made his three substitutions. Wales held on to draw the game 1-1, with their equaliser coming from Bale himself. The Welshman was clearly struggling physically by the end of the match and has not played since.
Bale has missed the defeat to Mallorca in LaLiga and the win over Galatasaray in the Champions League, and will now almost certainly miss the match against Leganés.
Real Madrid will be back training on Monday morning at 11:00 CET.