Bale's injury obsession
Real Madrid's Welsh forward is determined to keep information about his physical problems a secret. At the slightest sign of a problem Bale stops playing.
"There's a certain level of collective hysteria about Gareth Bale's injuries", admits a source close to Real Madrid's medical unit. Since the Welsh forward arrived in the summer of 2013, he's taken up the title of the club's 'glass player', previously held by Robben. With his latest injury, which he picked up in the Wales - Croatia game on 13 October, he's now had 24 separate injuries across his seven seasons at the Bernabéu, missing 94 games.
Bale refuses to reveal medical details
Edu Aguirre, a journalist on Spanish TVs Chiringuito late night football programme, recently revealed that the reason no information had been given by the club about Bale's most recent injury was because the player has refused the club permission to publish his medical reports. The player's agent, Jonathan Barnett, confirmed the reports to this newspaper. The footballer is within his rights to do so, protected by both doctor-patient confidentiality and Spain's data protection laws.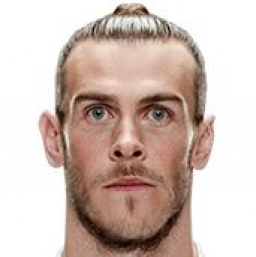 Bale's most recent published medical report was for an injury he was suffering on 5 January 2019. To find the one prior to that you have to go back to September 2017. The club have only released two medical reports for the forward's last six injuries.
Bale's instructions to the club to keep his medical details confidential has to do with the extreme pressure the player feels under at Real Madrid, where he's only been able to play 53% of available minutes since he arrived. The secrecy is also based on his representatives - excessive information about his injury problems is thought to be likely to negatively impact any possible future offers for the player.
As of now, Bale has become obsessed with his muscle problems. His stretching routine takes up the entire half-time, and he's cut holes in his socks to avoid excess pressure and given up driving Lamborghinis because of the low driving position.
He has not, however, given up golf, his great sporting passion outside football, which he plays regularly. Some have suggested that his devotion to the sport could be behind some of the muscle issues Bale has faced, with the sport's impact on the back.
Ten of the 24 injuries Bale has suffered since joining Madrid have been to his calf. This latest bout of problems too, apparently. Real Madrid's doctors however have been unable to identify the source of the problem this time around.