Real Madrid considering selling Gareth Bale in January
Diario AS understands that Madrid's technical department are studying the option of offloading the player in the January window. Bale's plan was to leave in the summer...
The Gareth Bale sage continues at Real Madrid. Back on 8 October, AS reported that the player has decided to leave the club next summer, but his departure could even be brought forward to the winter transfer window. Madrid technical department are studying the idea of releasing Bale ahead of time - in January.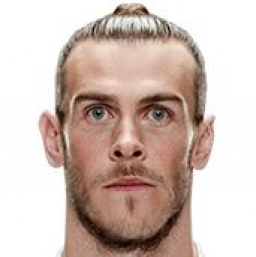 It's not a a surprising development for the rest of the first team squad who have seen for themselves how tense the situation has become between Bale and his superiors. It didn't help that Gareth returned injured from the most recent international break. It seems he has fallen out of favour with the club and Zidane. The club are annoyed that he ended up not accepting an offer which initially had appealed to him over the summer while the coach left him out of the squad for the game against Club Brugge at the start of this month. To add insult to injury Zizou explained that medical reasons were behind his exclusion.
Read also: Premier League trio's struggles boost Real's Bale sale prospects
Bale flew out to London today
Due to his most recent fitness problems, Bale missed Madrid's games against Mallorca and Galatasaray. However, no medical report has been issued by the club - quite likely on the player's personal request as not to tarnish his medical history further. He's not expected to make the squad for Wednesday's home game against Leganés. His expected absence for the mid-week game at the Bernabéu was underlined this morning when he flew out to London after training in the gym in Valdebebas.
Cameras from Spanish football programme El Chiringuito caught Bale at Barajas airport waiting to board his flight. The club has explained to AS that Bale has been granted permission by Zidane to fly to London for personal reasons. When it seemed Bale could be on his way out over the summer, now it looks like he could be moving on early in the New Year...