Cristiano Ronaldo fully fit for Atlético Champions League game
The Portuguese sat out the 3-1 win over Atalanta at the weekend but will be available for the visit of Atlético, the side he has played more than any other.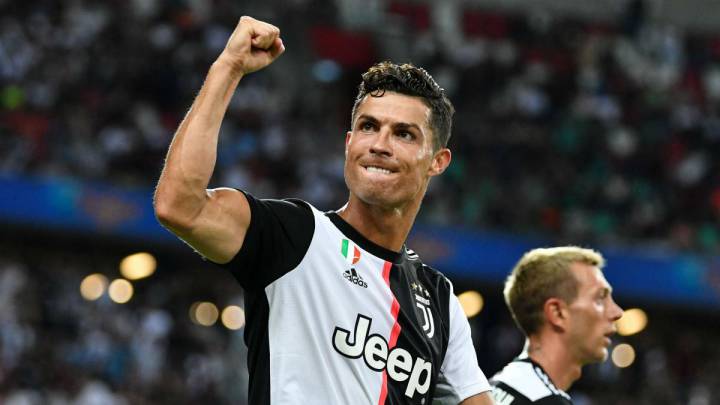 Atlético Madrid will not be spared the spectre of Cristiano Ronaldo when Diego Simeone's side travel to Turin to take on Juventus in the Champions League after the Serie A side confirmed the Portugal captain has fully recovered from his recent knee issues and will be fit to play on 26 November.
The sight of Ronaldo is like Kryptonite cornflakes for Atlético's famous defensive wall, with even the presence of Jan Oblak's usual super heroics powerless against the prolific Portuguese.
No side has had to attempt to counter Ronaldo more than Atlético: the Juventus forward has played 32 games against the Rojiblancos and scored 25 goals with eight assists. His balance is 16 wins, nine draws and nine losses – testament to the work of Simeone since he took over at the Calderón and ended the 14-year curse – but the devastation he can wreak is still fresh in the mind for the Liga side.
Atlético not guaranteed Champions League progress
Last season, a 2-0 victory in the Champions League last 16 first leg at the Metropolitano seemed to be enough to guarantee progress. Atlético were scoring freely and had never lost a Champions League tie after winning the first leg. Juventus had never overturned a two-goal deficit in Europe either home or away. But Ronaldo came, Ronaldo saw, and Ronaldo conquered.
On this occasion the stakes are not as high: Juve are already through to the knock-out stages but will be looking to ensure they finish as group winners, while Atlético are four points clear of Lokomotiv Moscow and Bayer Leverkusen and host the Russian side in the final round of fixtures. If defeat comes in Turin, redemption will be waiting in the wings Madrid.
In the meantime, Simeone's side are involved in a messy divorce with the back of the net, have lost antagonist-in-chief Diego Costa to a neck problem and have only managed more than one goal six times in 18 games in all competitions this season.