The 3 strikers who Luis Suárez would sign for Barcelona
In an interview with Onefootball, the Uruguayan spoke about Griezmann, retiring, maybe going into coaching... "Luis Enrique had a bif effect on me".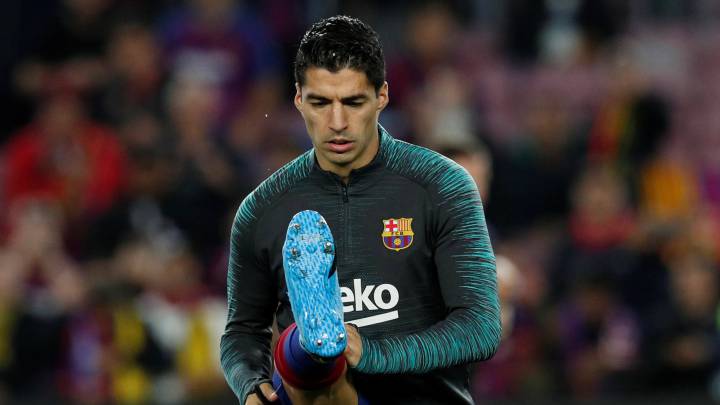 Luis Suárez chatted to Onefootball this week and touched on a number of topics in an extensive interview - including Antoine Griezmann, his plan to hang up his boots after the Qatar World Cup and the possibility of going into coaching. The Uruguayan forward also put forward the names of three strikers who he is a big fan of and would sign Barcelona. And finally, he revealed that Luis Enrique "is one of the coaches who has had the most impact on his playing career".
Griezmann: "Obviously, adapting to life at Barcelona is dificult for every player when they first arrive. But things improve with every game. You also have to bear in mind that he is playing in position which he's not used to, he's making a big effort to adapt to what the coach wants from him. The same thing happened to me, and to Philippe [Coutinho], to Ney, Ousmane… all of us struggled in the first few months".
Signings: "There are a lot of good young players coming through. Personally, there are several forwards who I follow because I really like the way they play - whether they're young or old. One player I like is Chelsea's [Tammy] Abraham. I think he's a really good striker, a good finisher, and his movement is very good - especially for such a young player. Another forward I like isMaxi Gómez. Apart from the fact that he's a Uruguayan, he's a player who has the kind of characteristics that every club looks for in a centre-forward and then, obviously there are player like Lautaro Martínez who is also performing to a very high level".
Retirement: "It's hard to think about the future when it's stil, so far off. If you ask me today, I'd say that I would like to play at the Qatar World Cup and I think I'll get to do that because I'm an ambicious person and I'm a fighter. That's what I hoping will happen, but in two to three years from now no one knows what might happen although I'd like to still be going when the Qatar World Cup comes around".
Future in coaching: "It's difficult, very difficult. Being a coach requires a lot more work that you might think - things that people don't see. The way I see it right now, I'd say probably not. but you never know, maybe in 15 or 20 years' time you could see me coaching a team so I'm not clsoing the door on the iodea altogether although it's not a route I'm particularly keen on taking".
Brenden Rodgers, Luis Enrique and Ernesto Valverde: "The three of them are very different. They have different philosophies, they're different people. I think the one who made the biggest impact on me was Luis Enrique".