BALLON D'OR
Messi versus the Premier League in Ballon d'Or race
The Argentine is the favourite to win his sixth Ballon d'Or and only the Premier League can stop him with Van Dijk and Mane tipped for a push.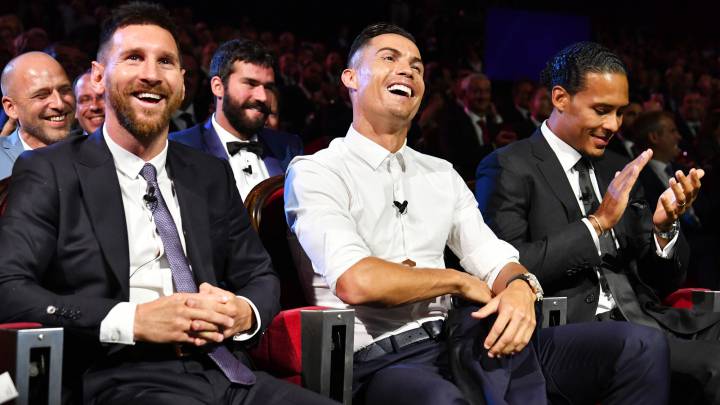 It's an award that measures 31 centimetres in height, 23 long and 23 wide. It weighs 7.2 kilos and is chiselled by the prestigious Mellerio dits Meller de París, founded in 1613. It's awarded based on the vote of 180 journalists for France Football, who will select their five best players of the year. It's based on 64 years of tradition with Sir Stanley Matthews winning the inaugural award. It's an award that will be handed out at the Theatre du Chatelet en Paris on Monday 2 December. It's an award that has Lionel Messi as the favourite to win for the sixth time.
The Ballon d'Or sees Lionel Messi pitted against the Premier League. In the 2019 edition of the ceremony, not a single Spanish player has made it into the list of 30 nominees.
Half of the names on that list are from the Premier League. Virgil van Dijk and Sadio Mane are the two main rivals from Liverpool, last year's Champions League winners.
Messi has won the award five times in 2009, 2010, 2011, 2012 and 2015. He was LaLiga's top goalscorer as Barcelona won the title again and was Europe's top scorer with 26 goals. What Liverpool have in their favour, however, is that they beat Barcelona in the Champions League semi-final in a historic comeback. They failed to win the Premier League though.
In the case of Cristiano Ronaldo, another player who has won five Ballon d'Ors, they have been one and two in voting 10 of the last 11 years. Luka Modric broke up their duopoly last year thanks to his heroics with Croatia in the World Cup and Real Madrid's Champions League victory.
Messi is back on the scene though and only Van Dijk can stop him now. But the Argentine remains the favourite.