Real Madrid: Benzema to get Brugge breather
The French striker has featured in 97% of the available minutes in the 2019/20 campaign to date but Zidane will look to others to prove their goal threat in Belgium.
Karim Benzema is getting a well earned rest today as Real Madrid head into their final group game against Brugge with their Champions League progression already secured. The Frenchman has played 97% of the available minutes this season, only getting a break against Osasuna. Incredibly, this has seen the striker play almost twice as much as when he was 27, four seasons ago.
Benzema comes up for air
The dead rubber in Belgium allows Zinedine Zidane the freedom to rotate his squad more than normal, and it comes at the perfect time with three tough league challenges awaiting Los Blancos in just eight days. Next up is Valencia on 15 December, then Barcelona three days later and Athletic on the 22nd.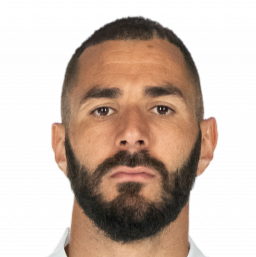 Everything had pointed to Benzema not even travelling to Belgium, but the coach decided to take him instead of Mariano. For this reason, his appearance on the pitch has not been completely ruled out - Champions League goal tallies are an incentive for all top scorers - but it is clear that the Mestalla and El Clásico are the priorities.
Karim being replaced will come with some sense of relief for the Belgian side. PSG and Galatasaray have faced him both home and away, while Brugge have already matched up to him once at the Bernabéu. When wins are required, even just to maintain momentum, it is not easy for Zidane to leave out his countryman, especially when he acknowledges that he's scored 34% of the team's goals. In simple terms, of the 43 goals scored in this campaign by Madrid, Benzema has aided 22 of them, 15 goals and seven assists. Consider further that he has been the one to open the scoring on eight occasions, while only Casemiro (1,740 mins) and Sergio Ramos (1,680 mins) have been on the pitch more than the Frenchman (1,664 mins).
| | | |
| --- | --- | --- |
| Season | Minutes | Goals |
| 2019-20 | 1,660 (97%) | 15 |
| 2018-19 | 1,725 (87%) | 10 |
| 2017-18 | 1,261' (82%) | 5 |
| 2016-17 | 1,115' (68%) | 8 |
| 2015-16 | 875' (74%) | 12 |
| 2014-15 | 1,649' (87%) | 13 |
| 2013-14 | 1,432 (83%) | 10 |
| 2012-13 | 1,217 (61%) | 8 |
| 2011-12 | 1,255 (69%) | 12 |
| 2010-11 | 794 (44%) | 6 |
| 2009-10 | 1,062 (73%) | 5 |
The 31-year old is used to this heavy involvement. At the same point last season he had already played 1,725 minutes, only being substituted against Levante. In fact, you have to go back to the 2013/14 campaign to find a greater participation from the forward by this stage than these two most recent runs. In the Champions League his braces against Galatasaray and PSG have him on four goals with the final group game to go. Only Lewandowski (10), Haland (8), Kane (6), Son, Sterling and Lautaro (5) have more. His best return in UEFA's showpiece tournament, seven in 2011/12, is in sight.
His ambition to end the season as top scorer in the competition, or at least to increase his standing in the career list, would be the only explanation for him taking part in Wednesday's game. And surely the risk of injury at this crucial juncture in the campaign trumps any individual vanity project. Also something that could benefit the whole squad would be a positive goal return for the back-up strike force, especially with €60-million Luka Jovic chomping at the bit.
Benzema break: Champions League 2017
The Champions League is a favourite of Benzema, having won it four times. The last time the Frenchman started from the bench in the competition was in the 2017/18 season, when Madrid played against Borussia Dortmund at the Bernabéu. That was the last group game, which ended 3-2, and the Frenchman didn't feature, having felt some muscle discomfort in the warm up.
Something similar happened in 2016, although he ended up playing against Sporting Clube in the penultimate match of the group stage. That night, with a chance to claim top spot, Zidane opted for Lucas Vázquez, Bale and Cristiano. The Frenchman came on in the 67th minute and twenty minutes later scored the winner in the José Alvalade.
From those two European substitutions, Benzema went on to lift the European titles. And with all the available minutes so far under his belt, he now needs a rest. Although he travels, Jovic will be handed his chance, and Zidane will hope to then go into the rest of the December fixtures with another proven scorer.