Real Madrid: Carvajal up for Mbappé move and Cristiano final
Dani Carvajal says he'd be keen on a Champions League final reunion with Cristiano Ronaldo, and that signing Kylian Mbappé would be "good" for Real Madrid.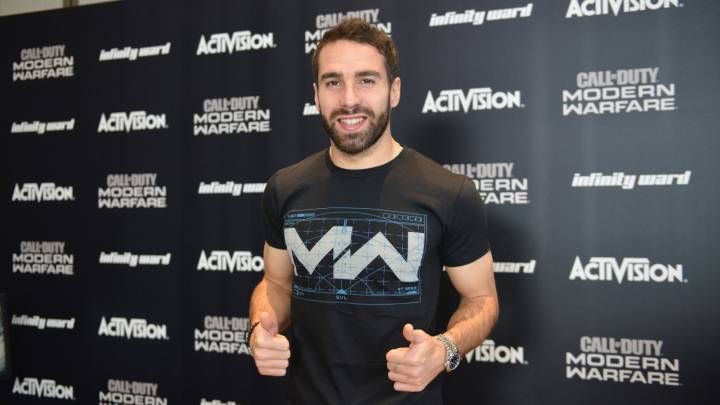 Speaking on Thursday, Real Madrid's Dani Carvajal looked ahead to Los Blancos' forthcoming LaLiga matches against Valencia and Barcelona, and offered his thoughts on Monday's draw for the Champions League last 16.
In an appearance at a promotional event for the video game 'Call of Duty: Modern Warfare', Carvajal also said he'd be keen to see Paris Saint-Germain's Kylian Mbappé join Madrid, and would relish a Champions League final against Cristiano Ronaldo's Juventus.
Real Madrid have an intense few days coming up: games at Valencia and Barcelona, either side of the European draw. Are video games a good way for you to unwind amid such a hectic schedule?
We're doing really well, and we've got a big week ahead of us. Going to grounds like Mestalla and the Camp Nou is a real source of motivation for us. Yeah, I like to switch off by playing video games.
If this were a video game, would you press the 'cancel' button on the Clásico, given everything that is being said about the security surrounding the fixture?
We're staying calm. We want the game to be played with the highest possible guarantee of safety. As for whether or not it was a mistake to postpone it [from 26 October], we don't know that. It's easy to talk with the benefit of hindsight.
Do you feel Real Madrid will take to the field against Barcelona at a disadvantage?
We'll have had less time to rest, and that takes its toll on your body. [Alejandro] Hernández Hernández is a very good referee and we wish him all the best.
When Zinedine Zidane returned as Madrid coach, he promised he'd improve the team's form in LaLiga...
The coach has always given us confidence. He's all about keeping calm and working hard, and instilling belief in us.
The Champions League last-16 draw is on Monday. Would it be too soon for a reunion with former Madrid star Cristiano Ronaldo?
We're relaxed about the draw. I know that no-one will want to get us.
Would you like to come up against Cristiano in the final?
I'd take that.
And would you like to play with Mbappé?
We've obviously all seen what he can do. He's one of the top players around and it would be good [to play alongside him], because this is a club where the best players should be plying their trade.