Real Madrid: Mariano and Brahim up for January sales
Neither player has reached 500 minutes with Real Madrid in 2019 and most of their playing time was last season. Brahim may have a future under Zidane but Mariano is in limbo.
Mariano and Brahim have hardly had a 2019 to remember at Real Madrid, with neither player reaching the symbolic mark of 500 minutes of first team action for Zinedine Zidane's side. The striker, who was brought back from Lyon for a fee of €21.5 million in August 2018, has managed just 244 minutes in the calendar year and none at all in the 2019-20 season, making the bench just once for the away defeat at Mallorca, where he did not feature. All told, Mariano has played fewer than three whole games in the entire year.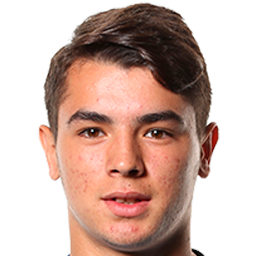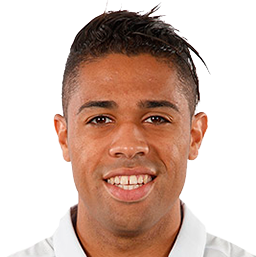 Things have not gone much better for Brahim, who arrived to some hype last January from Manchester City €15m and has played just 474 minutes for Real Madrid since then. Like Mariano, most of those came last season when Zidane gave him a run in the side after Barcelona had effectively sealed the title. This season, Brahim has been fed scraps by his manager: 9 minutes in Mallorca, the same number against Eibar in Ipurua, five minutes against Espanyol and 17 in the dead rubber Champions League game against Club Brugge.
Mariano on the Real Madrid exit ramp
In the case of Mariano, Madrid attempted to offload him in the summer but a move to the Bundesliga fell through and the Bernabéu board was unable to find any takers for a loan. Part of the issue is the striker's €4m annual salary, but Madrid would surely be in a position to offer to meet some of that if a January inquiry is made to get a player who will not lace his boots in official competition for the rest of the season if he remains.
Brahim's situation is slightly different: Zidane does not want the player to leave and ruled out a loan in the summer but the Frenchman has a surplus of midfielders with James Rodríguez, Luka Modric and Isco all struggling to nail down a first team place with Zidane set on a 4-3-3 and Fede Valverde the chosen one alongside Toni Kroos and Casemiro.
Brahim will be encouraged to stay despite his lack of playing time but could be loaned out to a Liga side for six months to gain a little playing time with Espanyol a likely destination. Mariano seems set for the exit door with his agent recently stating that he was seeking a two-year loan for his client. Zidane recently said he would not be looking for a striker in the January market despite Madrid's recent lack of goals, but what is certain is that barring injuries to Karim Benzema and Luka Jovic, Mariano still won't get a look-in in the second half of the season.