13 years since Marcelo made his Real Madrid debut
The Brazilian left-back made his first appearance on 7 January 2007 at Riazor, coming on for Míchel Salgado. Since then he has played 496 games for Madrid.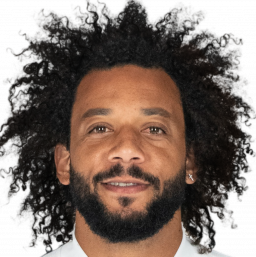 Marcelo's toughest season
Marcelo, who signed for Madrid 2006, is the second longest-serving player still at the club behind Sergio Ramos  who joined in the summer of 2005. Lying ahead is the milestone mark of 500 official games for Madrid. He is 13th in the list of players who have made the most appearances for the club. Ahead of him, a roll call of club legends: Chendo (497 partidos), Roberto Carlos (527), Guti (542), Míchel (559), Pirri (561), Camacho (577), Hierro (601), Gento (601), Ramos (628), Santillana (645), Sanchís (710), Casillas (725) and Raúl (741).
Roberto Carlos' goals for Real Madrid
He is also the third top scoring defender to have represented the club with 36 goals, 32 behind Roberto Carlos. His goal against Atlético which helped Madrid achieve La Décima ensured his name will remain forever in club folklore.