13 years since Marcelo made his Real Madrid debut
The Brazilian left-back made his first appearance on 7 January 2007 at Riazor, coming on for Míchel Salgado. Since then he has played 496 games for Madrid.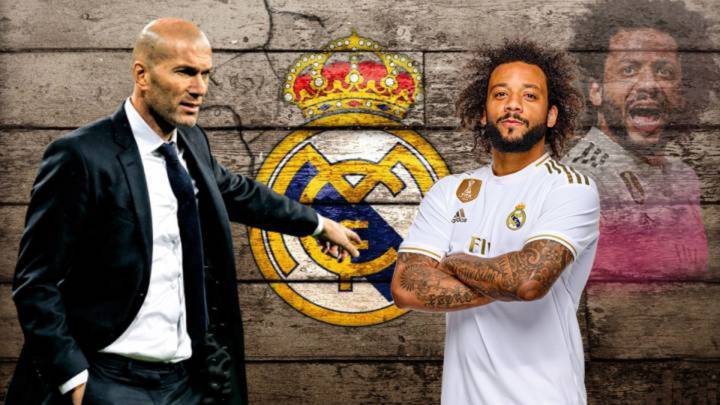 It was on this day 13 years ago, 7 January 2007, Marcelo made his first team debut for Real Madrid against Deportivo at Riazor, replacing Míchel Salgado on 58 minutes. Since then, the Brazilian left-back has made 496 appearances for Los Blancos and won a total of 20 trophies: 4 Champions Leagues, 4 Club World Cups, 3 European Super Cups, 4 Spanish Ligas, 2 Copas del Rey and 3 Spanish Super Cups. Now over his calf muscle injury, Marcelo will be hoping to make the starting line-up in tomorrow's Spanish Super Cup semi-final against Valencia.
Marcelo's toughest season
It hasn't been an easy season for the 31-year-old - he found himself competing for the left-back slot with Férland Mendy. The French defender has played 11 games - two more than Marcelo. Added to that, his season has been disrupted by injuries - he's been in the sickbay three times for different problems - a pulled hamstring, a neck injury and more recently, an injury to his left calf muscle.
Marcelo, who signed for Madrid 2006, is the second longest-serving player still at the club behind Sergio Ramos who joined in the summer of 2005. Lying ahead is the milestone mark of 500 official games for Madrid. He is 13th in the list of players who have made the most appearances for the club. Ahead of him, a roll call of club legends: Chendo (497 partidos), Roberto Carlos (527), Guti (542), Míchel (559), Pirri (561), Camacho (577), Hierro (601), Gento (601), Ramos (628), Santillana (645), Sanchís (710), Casillas (725) and Raúl (741).
Roberto Carlos' goals for Real Madrid
He is also the third top scoring defender to have represented the club with 36 goals, 32 behind Roberto Carlos. His goal against Atlético which helped Madrid achieve La Décima ensured his name will remain forever in club folklore.