"Pibe" Valderrama charges $100 to send greetings
Other historic players and celebrities are part of a website where they charge people who want to receive a personalized greeting.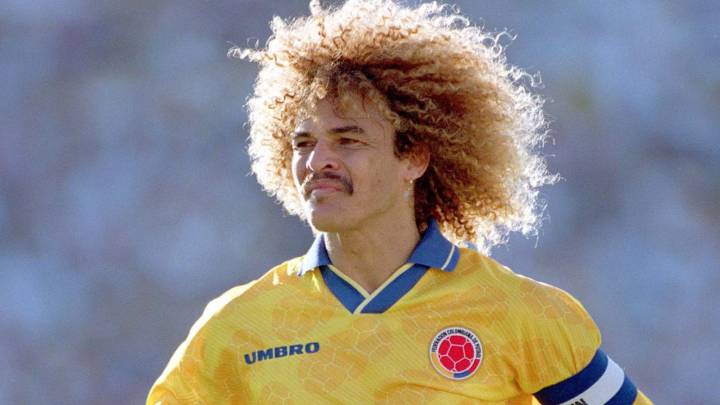 There's no doubting Carlos Valderrama is one of the best players to ever play soccer in Colombia: he featured in three World Cups and five Copa America with Colombia's national team. Hence why many people would do anything to get a picture with him, an autograph or even a personalized greeting.
'Pibe' Valderrama is part of a web page called famosos.com, which is dedicated to sending personalized greetings to anyone who wishes, provided that person pays the fee the celebrity or athlete charges.
In this specific case, the historic Colombian player charges $100 to send a personal message. This web page also rates each athlete or celebrity based on people's reviews and the former Colombian superstar has a 5-star rating. What's more it tells you how long it will take for your celebrity to send you the personalized message - Valderrama tends to take one or two days to create his.
"Pibe" retired in 2002 and even though many years have passed, he is still recognized by fans all over the world due to his talent, his personality and, particularly, his notable hair style.
OTHER CELEBRITIES ALSO CHARGE FOR MESSAGES
On the same website you can find many celebrities and athletes from all over the world, all of whome charge a fee to send you a personalized message. Another soccer player that can be found here is Tomas Rincón, the Venezuelan currently playing for Torino in Italy.