Chicharito eyeing move to LA Galaxy
As the Mexican striker is not playing as much as he would like to at Sevilla, Chicharito is open to LA Galaxy's offer to play in the MLS, according to ESPN.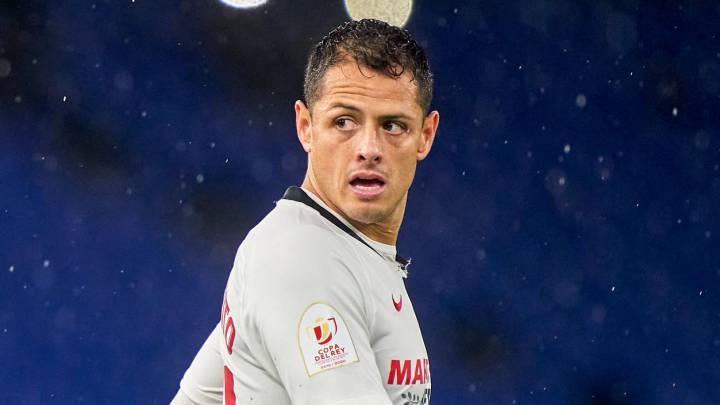 Since Zlatan Ibrahimovic decided not to renew his contract with LA Galaxy, the five-time MLS Cup Champions are looking for a striker that can replace the Swedish star for the upcoming season.
And according to ESPN, LA Galaxy representatives traveled earlier this week to Sevilla to talk to Chicharito Hernandez about a possible switch to the MLS.
The 31-year-old Mexican striker has only started nine games for Sevilla since joining last summer, with 14 appearences overall, translating to a mere 446 minutes of gametime.
Hernandez open to LA Galaxy move
ESPN reports that the Mexican international is interested in the prospect of joining LA Galaxy to play in the MLS after his current Sevilla coach, Julen Lopetegui, had informed him that he was further down the pecking order than fellow forwards Luuk de Jong and Munir.
Hernandez arrived last September to Sevilla, with the Spanish club paying West Ham 7.7 million euros for the Mexican striker. Since then Chicharito has only scored 4 goals due to the lack of opportunities given to him by Lopetegui.
However, LA Galaxy is not the only team looking to bring Chicharito to the MLS this season, with Chicago Fire also interested in signing the Sevilla forward.