Premier League
Manchester United target Marcos Llorente from Atlético Madrid
Could the young midfielder that has tasted LaLiga football from both sides of the Madrid divide now switch to the Premier League at Old Trafford.
Much is still expected from Marcos Llorente but in a new twist, it may be that his chance to shine will be in the spotlight of the Premier League rather than LaLiga.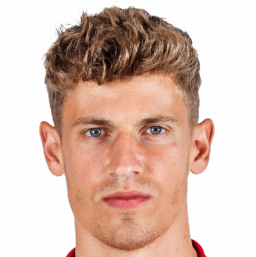 United target Llorente
Struggling for regular playing time at Real Madrid an opportunity arose for him last summer to move across the Spanish capital to city rivals Atlético. The deal was worth around 40 million euros and under Diego Simeone there were even some fans of Los Blancos who were concerned it could be a decision that would come back to bite them. This hasn't happened and the midfielder has seen limited time over the 19 league games this season, starting just three.
Across in Manchester, at Old Trafford, the middle of the park is an area that requires some attention. Struggling for consistency, and with Scott McTominay and Paul Pogba out injured, fresh talent is needed. Ole Gunnar Solskjaer has already said that he is looking to bring in a couple of players in the January transfer window and, with much of the attention on Bruno Fernandes' potential arrival, Samuel Luckhurst at the Manchester Evening News has pointed focus at Llorente.
The report suggests that the move would be requested as a loan deal till the end of the season. Whether Simeone will accept losing one of his squad players at such a crucial time is another matter.